Education:
Ph.D. 2011 University of North Carolina-Chapel Hill
M.A. 2005 University of North Carolina-Chapel Hill
B.A. 1996 Guilford College
Areas of Research/Interest:
Sociocultural anthropology, political ecology, environmental justice, energy extractivism, feminist STS, decolonial theory, posthumanist anthropology, social movements, collaborative ethnography; Diné (Navajo) Nation, North Carolina, Taiwan

Teaching:
Culture, Energy, Power; Anthropology of Environmental Justice (community-based collaborations course), Anthropology of Development, Political Ecology & Sustainability, Native America through Ethnography, Environmental Anthropology, Engaging Anthropology, Understanding Culture
Background:
Powell completed her undergraduate work at Guilford College earning a B.A. with Honors in Religious Studies. After seven years working with locally- and nationally-focused social and environmental justice groups based in Atlanta, she undertook graduate study in anthropology at the University of North Carolina-Chapel Hill, working with Dorothy Holland and Arturo Escobar. With Holland, Escobar and other faculty and graduate students, Powell helped found the Social Movements Working Group (SMWG) in 2003 and with Holland in the same year, the Center for Integrating Research and Action (CIRA). Powell received external grants for graduate work and dissertation research from a National Science Foundation (NSF) Graduate Research Fellowship, an NSF Doctoral Dissertation Improvement Grant, a Wenner-Gren Foundation Dissertation Fieldwork Award, a Jacobs Fund Dissertation Fieldwork Award, and as a Fellow in UNC-CH's Royster Society of Fellows. She completed her Ph.D. in Anthropology in 2011 joined the faculty at Appalachian State University, where she designed the Anthropology Department's program in Social Practice and Sustainability.

Powell has done ethnographic research in Chiapas, Mexico, in Beijing, China, and most extensively in the Navajo (Diné) Nation in the American Southwest, focusing on environmental movements around energy infrastructure. Her first book, Landscapes of Power: Politics of Energy in the Navajo Nation, will be published with Duke University Press in 2017. Powell has a long-term collaboration with scholars at the Diné Policy Institute with whom she is currently developing a new project, investigating the significance of the recent Standing Rock/Dakota Access Pipeline movement within Diné energy and infrastructure politics. Powell's new project is supported by grants from Appalachian State's University Research Council and the Department of Anthropology's Claassen Research Enhancement award.

Representative Publications:
2017 Landscapes of Power: Politics of Energy in the Navajo Nation. Durham: Duke University Press. (Fall 2017)
2017 "Toward Transition? The Rise of Diné Energy Activism and New Directions in Environmental Justice," in ExtrACTION: Impacts, Responses, and Alternative Futures. Edited by Jalbert, Willow, Casagrande, Paladino, and Simonelli. Walnut Creek, CA: Routledge.
2017 "Racing the Reservation: Geopolitics of Identity and Development in the Navajo Nation," in Race and Rurality in the Global Economy. Edited by Crichlow and Northover. Binghamton: SUNY Press.
2015 'The Rainbow is our Sovereignty': Rethinking the politics of energy on the Navajo Nation. Journal of Political Ecology 22: 53-78.
2013 [with Maribel Casas-Cortés and Michal Osterweil] "Transformations in Engaged Ethnography: Knowledge, Networks, and Social Movements," in Insurgent Encounters: Ethnography, Activism, and the Transnational. Edited by Juris and Khasnabish. Durham: Duke University Press.
2013 Reflections on Teaching an 'Anthropology of Energy.' Culture, Agriculture, Food and Environment 35(1): 60-63.
2010 [with Dailan Jake Long] "Landscapes of Power: Renewable Energy Activism in Diné Bikéyah," in Indians & Energy: Exploitation and Opportunity in the American Southwest. Edited by Smith and Frehner. Santa Fe: School of Advanced Research Press.
2010 [with Dorothy Holland, Eugenia Eng, and Georgina Drew] Models of Engaged Scholarship: An Interdisciplinary Discussion. Collaborative Anthropologies 3: 1-36.
2009 [with Andrew Curley] K'e, Hozhó, and Non-governmental Politics on the Navajo Nation: Ontologies of Difference Manifest in Environmental Activism. World Anthropologies Network E-Journal 4.
2008 [with Maribel Casas-Cortés and Michal Osterweil] Blurring Boundaries: Knowledge-Practices in Contemporary Social Movements. Anthropological Quarterly 81(1): 17-58.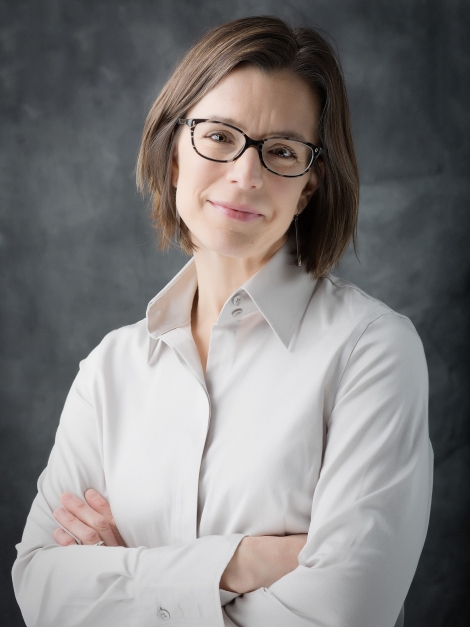 Title:

Associate Professor
Department:

Department of Anthropology

Email address: Email me

Phone: (828) 262-2268
Office address
349H Anne Belk Hall