Dr. Alice P. Wright has published a new book with the University of Alabama Press, Garden Creek: The Archaeology of Interaction in Middle Woodland Appalachia.
From the University of Alabama Press website:
Originally coined in the context of twentieth-century business affairs, the term glocalization describes how the global circulation of products, services, or ideas requires accommodations to local conditions, and, in turn, how local conditions can significantly impact global markets and relationships. Garden Creek: The Archaeology of Interaction in Middle Woodland Appalachia presents glocalization as a concept that can help explain the dynamics of cross-cultural interaction not only in the present but also in the deep past.

Alice P. Wright uses the concept of glocalization as a framework for understanding the mutual contributions of large-scale and small-scale processes to prehistoric transformations. Using geophysical surveys, excavations, and artifact analysis, Wright shows how Middle Woodland cultural contact wrought changes in religious practices, such as mound building and the crafting of ritual objects for exchange or pilgrimage.

Wright presents and interprets original archaeological data from the Garden Creek site in western North Carolina as part of a larger study of the Hopewell Interaction Sphere, a well-known but poorly understood episode of cross-cultural interaction that linked communities across eastern North America during the Middle Woodland period. Although Hopewellian culture contact did not encompass the entire planet, it may have been "global" to those who experienced and created it, as it subsumed much of the world as Middle Woodland people knew it. Reimagining Hopewell as an episode of glocalization more fully accounts for the diverse communities, interests, and processes involved in this "global" network.
About the Department of Anthropology
The Department of Anthropology offers a comparative and holistic approach to the study of the human experience. The anthropological perspective provides a broad understanding of the origins as well as the meaning of physical and cultural diversity in the world – past, present and future. With nearly 200 undergraduate majors, the department offers numerous research opportunities for students including field schools, internships, lab projects and independent studies at home and abroad. Students may earn B.A. and B.S. degrees with concentrations in sociocultural anthropology, archaeology, biological anthropology, and social practice and sustainability. Learn more at http://anthro.appstate.edu
About the College of Arts and Sciences
The College of Arts and Sciences is home to 16 academic departments, two stand-alone academic programs, two centers and one residential college. These units span the humanities and the social, mathematical and natural sciences. The College of Arts and Sciences aims to develop a distinctive identity built upon our university's strengths, traditions and unique location. Our values lie not only in service to the university and local community, but through inspiring, training, educating and sustaining the development of our students as global citizens. There are approximately 5,850 student majors in the college. As the college is also largely responsible for implementing Appalachian's general education curriculum, it is heavily involved in the education of all students at the university, including those pursuing majors in other colleges. Learn more at http://cas.appstate.edu
About Appalachian State University
As the premier, public undergraduate institution in the state of North Carolina, Appalachian State University prepares students to lead purposeful lives as global citizens who understand and engage their responsibilities in creating a sustainable future for all. The Appalachian Experience promotes a spirit of inclusion that brings people together in inspiring ways to acquire and create knowledge, to grow holistically, to act with passion and determination, and to embrace diversity and difference. Located in the Blue Ridge Mountains, Appalachian is one of 17 campuses in the University of North Carolina System. Appalachian enrolls more than 19,000 students, has a low student-to-faculty ratio and offers more than 150 undergraduate and graduate majors.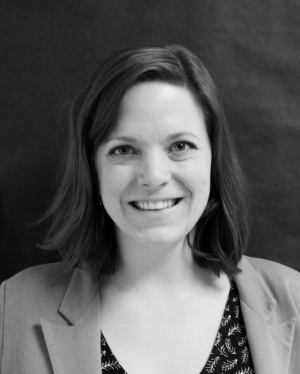 Tags: