The Environmental Justice and Climate Action in North Carolina project addresses climate justice and the relationship between environmental risk and inequities linked to race, class, gender and economic vulnerability.
Designed by assistant professors Dr. Dana E. Powell, in the Department of Anthropology, and Dr. Rebecca Witter, in the Department of Sustainable Development, the program merges and innovates curriculum from their respective departments to create a field-based learning experience for Appalachian students with community-based researchers and environmental justice leaders through the North Carolina Environmental Justice Network (NCEJN).
Both Powell and Witter have roots in rural eastern North Carolina, where this project is focused. "We share family backgrounds connected to agriculture, and that deepened our interest in this venture," Powell said.
"Eastern North Carolina is where the national environmental justice movement ignited in the 1980s, and where environmental and economic injustices are now exacerbated in the face of climate change," Witter added.
This project, built upon 15 years of Powell's collaboration with the NCEJN, translates a global phenomenon — the uneven impacts of climate change — into situated learning for Appalachian students, and expands opportunities for new research collaborations among researchers, policymakers and community-based intellectuals across the state, Powell explained.
Read more here: https://today.appstate.edu/2019/03/21/innovation-scholars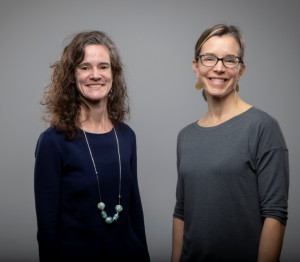 Tags: