On October 2, 2017, a celebration took place to unveil a new monument marking the historic black cemetery off of Howard Street in Boone. It capped a multi-year effort by the Junaluska Heritage Association to honor the gravesite of more than 160 African Americans. Collaborating on this project and the dedication were the Town of Boone, Boone's Historic Preservation Commission, Appalachian State University and the Junaluska Heritage Association, an organization formed to preserve the heritage of the only African American community in Watauga County. The Junaluska Heritage Association gave thanks to all of those who supported this project. Dr. Susan Keefe and Dr. Tom Whyte were cited for their research into the old Councill Cemetery and work with the community. Click here to read the High Country Press article.
About the Department of Anthropology
The Department of Anthropology offers a comparative and holistic approach to the study of the human experience. The anthropological perspective provides a broad understanding of the origins as well as the meaning of physical and cultural diversity in the world – past, present and future. The department offers numerous research opportunities for students including field schools, internships, lab projects and independent studies at home and abroad. Students may earn B.A. and B.S. degrees with concentrations in sociocultural anthropology, archaeology, biological anthropology, and social practice and sustainability.
About the College of Arts and Sciences
The College of Arts and Sciences is home to 16 academic departments, three stand-alone programs, two centers and one residential college. These units span the humanities, social sciences, and the mathematical and natural sciences. The College of Arts and Sciences aims to develop a distinctive identity built upon our university's strengths, traditions and unique location. Our values lie not only in service to the university and local community, but through inspiring, training, educating and sustaining the development of our students as global citizens. There are approximately 5,850 student majors in the college. As the college is also largely responsible for implementing Appalachian's general education curriculum, it is heavily involved in the education of all students at the university, including those pursuing majors in other colleges.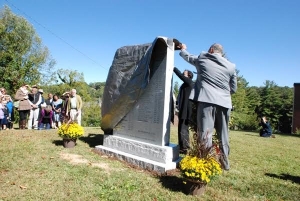 Tags: