Appalachian State University alumnae, Caroline Noel '13 has been awarded a grant from the National Science Foundation (NSF) Graduate Research Fellowship Program to continue her doctorate studies of sociology-cultural anthropology at the University of Virginia (UVA), where she plans to research how the Ainu of Japan are using digital media spaces to assert identity and counter dominant narratives of Japanese history. Noel, from Eden, N.C., holds a B.A. in Anthropology and a B.A. in English with a concentration in film studies.
"Appalachian and the Department of Anthropology specifically, always managed to encourage my abilities while also pushing me to be even better and to take on real challenges. I'm beyond thrilled to be awarded an NSF GRFP because it will allow me to really focus on my research while I'm also learning what it takes to become a great anthropologist," stated Noel.
The NSF Graduate Research Fellowship program recognizes and supports outstanding graduate students in NSF-supported science, technology, engineering and mathematics disciplines who are pursuing research-based master's or doctoral degrees at accredited United States institutions.
Since graduating from Appalachian, Noel worked in Hokkaido, Japan for three years teaching English through the Japan Exchange and Teaching (JET) program. She then moved to Charlottesville, V.A., working odd jobs (barista, T-shirt maker, climbing gym assistant) while volunteering with local organizations, such as Appalachian Voiceswhere she was a media and communications intern and as a gallery attendant at the Kluge-Ruhe Aboriginal Art Collection at UVA.
"Caroline Noel was a student-scholar of the highest degree and has gone on to achieve great things across the globe with an eye towards praxis and meaningful exchanges. We are not surprised at all to hear of Caroline's most recent achievement as a perfect example of a truly engaged citizen of the world being recognized for their intellectual power," said Dr. Timothy J. Smith, Professor and Department Chair of Anthropology.
Students awarded an NSF fellowship receive a three-year annual stipend of $34,000 along with a $12,000 cost of education allowance for tuition and fees. Fellows also have opportunities to pursue international research and professional development, as well as the liberties to conduct their own research at any accredited U.S. institution of graduate education they choose. To learn more about the NSF Graduate Research Fellowship program, visit https://www.nsfgrfp.org.
"Being awarded one of these rare and prestigious research awards is nothing short of an amazing accomplishment and we are proud of Caroline's continued success as a graduate of Appalachian," said Smith.
About the Department of Anthropology
The Department of Anthropology offers a comparative and holistic approach to the study of the human experience. The anthropological perspective provides a broad understanding of the origins as well as the meaning of physical and cultural diversity in the world – past, present and future. With nearly 200 undergraduate majors, the department offers numerous research opportunities for students including field schools, internships, lab projects and independent studies at home and abroad. Students may earn B.A. and B.S. degrees with concentrations in sociocultural anthropology, archaeology, biological anthropology, and social practice and sustainability.
About the Department of English
The Department of English at Appalachian State University is committed to outstanding work in the classroom, the support and mentorship of students, and a dynamic engagement with culture, history, language, theory and literature. The department offers master's degrees in English and rhetoric and composition, as well as undergraduate degrees in literary studies, film studies, creative writing, professional writing and English education. Learn more at https://english.appstate.edu.
About the College of Arts and Sciences
The College of Arts and Sciences is home to 16 academic departments, two stand-alone academic programs, two centers and one residential college. These units span the humanities and the social, mathematical and natural sciences. The College of Arts and Sciences aims to develop a distinctive identity built upon our university's strengths, traditions and unique location. Our values lie not only in service to the university and local community, but through inspiring, training, educating and sustaining the development of our students as global citizens. There are approximately 5,850 student majors in the college. As the college is also largely responsible for implementing Appalachian's general education curriculum, it is heavily involved in the education of all students at the university, including those pursuing majors in other colleges. Learn more at http://cas.appstate.edu
About Appalachian State University
Appalachian State University, in North Carolina's Blue Ridge Mountains, prepares students to lead purposeful lives as global citizens who understand and engage their responsibilities in creating a sustainable future for all. The transformational Appalachian experience promotes a spirit of inclusion that brings people together in inspiring ways to acquire and create knowledge, to grow holistically, to act with passion and determination, and embrace diversity and difference. As one of 17 campuses in the University of North Carolina system, Appalachian enrolls about 19,000 students, has a low student-to-faculty ratio and offers more than 150 undergraduate and graduate majors.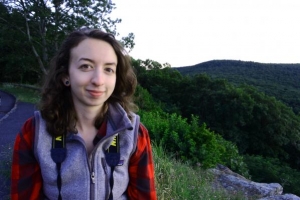 Tags: