Alumni from the Department of Anthropology had another great year in applying to graduate programs. They have been accepted to Northern Arizona University, American University, University of Arkansas, University of Cambridge, Duke University, University of Pennsylvania, Tulane University, University of Georgia, University of California at Santa Barbara, and the University of Tennessee at Knoxville. To see which schools our alumni have attended after leaving Appalachian, please visit: graduate school acceptances
Cala Castleberry ('17) has accepted an offer to join the MA in Archaeology Program at Northern Arizona University with a full funding package. She is planning to pursue a project involving indigenous landscapes, heritage management, and Tribal consultation. Recently, she completed an archaeology and GIS internship with the National Park Service.
Shannon Clark ('15) (anthropology and history double major, Honor's College) has accepted an offer to join the PhD in Anthropology Program at American University. She previously received her MA in Public Anthropology through American's Masters International Program (this program combines graduate study with Peace Corps service). Her honor's thesis at Appalachian State was entitled, "Native Land Foreign Capital: A Historical Study and Anthropological Analysis" grew out of fieldwork she undertook in Native Alaska and is the basis for her interest in public anthropology.
Nathanael Fosåen ('11) has accepted an offer to join the MA in Anthropology Program at the University of Arkansas with a full ride and teaching assistantship. He will be concentrating on archaeofaunal analysis and the Archaic Period of the Ozark region.
Autumn Melby ('18) has accepted an offer to join the PhD in Archaeology Program at the University of Pennsylvania with full funding. She has also received a Graduate Research Fellowship from the National Science Foundation.
Sarah Snouse ('17) has been accepted to the MS in Global Health Program at Duke University.
Rebecca Stecky ('11) has been accepted into the PhD in Biological Sciences Program at Columbia University with full funding.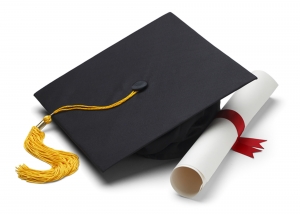 Tags: