Hayley Wynn and Cala Castleberry graduated together in May 2017, both with degrees in Anthropology, with Archaeology concentrations. They have been fortunate enough to participate in a partnership with Appalachian State University and the Park, working as part of the Burned Area Emergency Response (BAER) team, a program that the Forest Service and the DOI created as post-fire actions that are taken within a year of fire containment. The goals of working as a part of BAER in the Smokies are to assess archaeological sites and features, as well as identify sites not previously recorded. These positions were created as a result of the Chimney Tops 2 Fire that took place in November 2016. They work with alumni Heath Bailey, park archaeologist for GSMNP, and Josephine Smith in the Cultural Resources Department. While their job has led them to work predominately in historical archaeology, the education and training provided from the department has furthered their knowledge/preparedness for their position.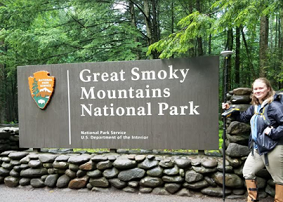 Some of their responsibilities include off-trail hiking in and around the burned areas navigating to possible structures, and identifying and assessing park recognized sites. Information on features is recorded with a Trimble GPS unit that allows us to gain a visual representation of where we have gone and to maintain a parkwide database of information. Some examples of what they are finding and mapping include chimney stack remnants, foundation walls for houses, fieldstone walls, rubble piles, and road traces. This project hopes to provide a more full coverage survey of and for the Great Smoky Mountains National Park, in order to further understand, recognize, and preserve the extent of life here in the Smokies.
About the Department of Anthropology
The Department of Anthropology offers a comparative and holistic approach to the study of the human experience. The anthropological perspective provides a broad understanding of the origins as well as the meaning of physical and cultural diversity in the world – past, present and future. The department offers numerous research opportunities for students including field schools, internships, lab projects and independent studies at home and abroad. Students may earn B.A. and B.S. degrees with concentrations in sociocultural anthropology, archaeology, biological anthropology, and social practice and sustainability.
About the College of Arts and Sciences
The College of Arts and Sciences is home to 16 academic departments, three stand-alone programs, two centers and one residential college. These units span the humanities, social sciences, and the mathematical and natural sciences. The College of Arts and Sciences aims to develop a distinctive identity built upon our university's strengths, traditions and unique location. Our values lie not only in service to the university and local community, but through inspiring, training, educating and sustaining the development of our students as global citizens. There are approximately 5,850 student majors in the college. As the college is also largely responsible for implementing Appalachian's general education curriculum, it is heavily involved in the education of all students at the university, including those pursuing majors in other colleges.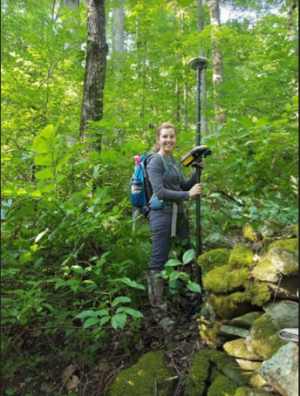 Tags: