Dr. Jon Carter and Dr. Christina Sornito are presenting in the Annual Conference at the University of Florida, Center for Latin American Studies.
Ethnographic Evidence in the Americas: On the Aesthetics of Method and Crafting of Claims
Center for Latin American Studies 70th Annual Conference
March 30 - April 2, 2022
This conference seeks to question tacit assumptions about the nature of empirical worlds that continue to constrict imaginative potentials and research horizons of ethnographic fieldwork. By bringing together scholars, writers, artists and performers working across institutional fields and thematic regions, we will collectively reconsider ethnography's generative currency as method, evidence, and aesthetic sensibility across the Americas.
Link here: https://www.latam.ufl.edu/annual-conference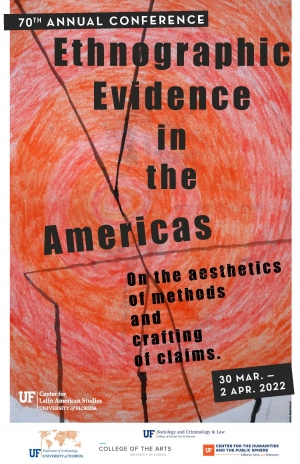 Tags: