Dr. Cheryl P. Claassen and her co-author, Dr. Laura Ammon (Department of Philosophy and Religion), will publish a new book on 16th century religion in Mexico with Cambridge University Press.
This book examines the religious history of both Spanish Catholicism and Aztecs and other central Mexican groups and then focuses on the 16th century amalgamation of these two sets of beliefs. A lengthy essay pulls these elements together in rough detail. It is followed by 135 keywords, each treated with details from 15th century Aztec, 15th century Catholic and 16th century New Spain beliefs and practices. What comes across is a constant negotiation between native elites and Catholic missionaries. Surprises are to be found in the use of natives to spread the gospel, the extent of the Catholic laboratory in New Spain in the wake of the Protestant Reformation and the lengths to which the missionaries and the Catholic church negotiated the natives' experience.
About the Department of Anthropology
The Department of Anthropology offers a comparative and holistic approach to the study of the human experience. The anthropological perspective provides a broad understanding of the origins as well as the meaning of physical and cultural diversity in the world – past, present and future. With nearly 200 undergraduate majors, the department offers numerous research opportunities for students including field schools, internships, lab projects and independent studies at home and abroad. Students may earn B.A. and B.S. degrees with concentrations in sociocultural anthropology, archaeology, biological anthropology, and social practice and sustainability. Learn more at http://anthro.appstate.edu
About the College of Arts and Sciences
The College of Arts and Sciences is home to 16 academic departments, two stand-alone academic programs, two centers and one residential college. These units span the humanities and the social, mathematical and natural sciences. The College of Arts and Sciences aims to develop a distinctive identity built upon our university's strengths, traditions and unique location. Our values lie not only in service to the university and local community, but through inspiring, training, educating and sustaining the development of our students as global citizens. There are approximately 5,850 student majors in the college. As the college is also largely responsible for implementing Appalachian's general education curriculum, it is heavily involved in the education of all students at the university, including those pursuing majors in other colleges. Learn more at http://cas.appstate.edu
About Appalachian State University
As the premier, public undergraduate institution in the state of North Carolina, Appalachian State University prepares students to lead purposeful lives as global citizens who understand and engage their responsibilities in creating a sustainable future for all. The Appalachian Experience promotes a spirit of inclusion that brings people together in inspiring ways to acquire and create knowledge, to grow holistically, to act with passion and determination, and to embrace diversity and difference. Located in the Blue Ridge Mountains, Appalachian is one of 17 campuses in the University of North Carolina System. Appalachian enrolls more than 19,000 students, has a low student-to-faculty ratio and offers more than 150 undergraduate and graduate majors.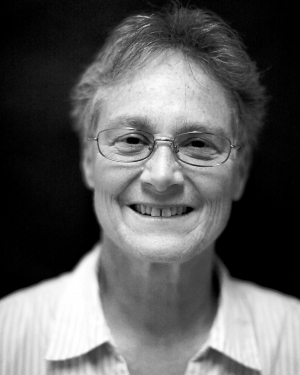 Tags: