After forty-six years, Dr. Gregory Reck is retiring from his job as a professor for Appalachian State's Department of Anthropology. He started his career at Appalachian in 1972. Dr. Reck came to Appalachian after teaching at the District of Columbia Teachers College and the University of Maryland. He helped form the Department of Anthropology and served as the first chair of the Department. He served a second term as chair of the Department from 2002-2011 as well as serving as Associate Dean for Research and Grants in the Cratis Williams Graduate School at Appalachian State for nine years.
Dr. Reck did not originally set out to be an anthropology professor. Like many students, Dr. Reck was not entirely sure what he wanted to major in when he entered college. Originally a social work major, he was very involved in politics and wanted to do something to address the inequality he saw in the world. He took a required cultural anthropology course and it opened up a new path for him. Anthropology held the key to understanding the human condition. He graduated with a degree in sociology and a concentration in anthropology. As a senior, he met with one of his professors, Dr. Gill Kushner, to discuss career options for his degree. At the time, most anthropologists worked for universities, so Dr. Kushner suggested that he go into academia. Dr. Reck spent the next six years getting his Ph.D. in anthropology from Catholic University of America. After he taught his first class, he discovered his love for teaching as well as scholarship.
Dr. Reck believes education is subversive and he has used this philosophy as a guide throughout his career as a professor. Education should undermine, in a critical way, taken-for-granted assumptions about the world. In his classes, he aimed to challenge the assumed hierarchy of the classroom. He has strived to motivate his students by being open and encouraging rather than by the threats students usually face. When asked about his favorite part of teaching, Dr. Reck expressed how he loves how teaching has kept him intellectually alive. Intellectually engaged students keep him on his toes. Just as they learn from him, he learns from them. He doesn't view students as just vessels to be filled with information; instead, he encourages their intellectual engagement. Seeing the lightbulbs go off for students as they learn and explore is extremely rewarding for Dr. Reck. Since the Department of Anthropology is such a small and close-knit department, it is easy to invest in the students over the course of their whole education. Seeing those students succeed and grow has given Dr. Reck his own sense of accomplishment.
Dr. Reck helped establish the Department of Anthropology in 1978. He shared how proud he is of the culture that has been established within the department between professors and students alike. The department is filled with collegial support. Colleagues serve not just as coworkers but also as valued friends. He always wanted the Department to be open, transparent, and supportive. He believes the Department has lived up to that standard and will continue to do so. Dr. Reck knows that he will be leaving the Department in great and capable hands. However, he will miss the intellectual engagement with colleagues and students that it has given him over the years.
With no intention of slowing down in retirement, Dr. Reck plans on hosting a modest free university from his house. He wants to connect with others through common readings, regardless of their age or formal education. This summer he will continue his field research in the community of Saipu, Nepal, alongside Dr. Dinesh Paudel. They are focusing on the politics of earthquake reconstruction. This research will hopefully lead to a major academic article as well.
While he loved his time as a professor, he feels his time teaching is over. However, he will never stop being an anthropologist. It comes naturally to him. He will continue to pursue his passion for research and understanding humans until he physically cannot. As for his parting advice for the students and faculty, Dr. Reck said:
"Keep on keeping on."
Keep that spirit that has been there since 1978. It is the lifeblood of the Department.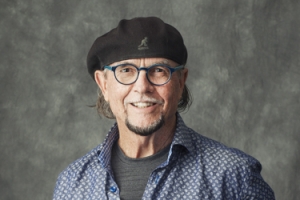 Tags: