Haley Hansen has been awarded the Stephen Richard Weller Memorial Scholarship for 2018-2019. The Weller scholarship recipient is chosen on the basis of academic achievement and financial need. The award was established by his parents, Richard and Elaine Weller, to honor his memory.
Stephen Richard Weller (1969-1990) was a junior anthropology major passed in early May of 1990. Stephen was known to all students and faculty as a highly dedicated and motivated student of archaeology. He had planned for two years to spend the summer of 1990 as in intern at Chaco Canyon, New Mexico. The Stephen Richard Weller Memorial Scholarship was established to help students pursue research. His passion and enthusiasm for anthropology remains as an inspiration to us all.
For more information on the scholarship and to see past recipients, please visit https://anthro.appstate.edu/programs-study/scholarships-and-awards/stephen-richard-weller-memorial-scholarship
To make a gift to this important fund for our students, please visit our Advancement Page. Every bit counts and makes a huge impact on our students!
"I am incredibly grateful to be receiving the Weller Scholarship. Ever since joining the anthropology department, I have found a place where I am supported in pursuing the things I care most about. Studying anthropology has drastically expanded my understanding of the world and all the possibilities present within it. I have been able to delve into issues and interests that most speak to me. I feel that what I am learning truly matters and is far beyond just knowing what I need to know to get a job. With the assistance and support of the department, I have had opportunities to experience first hand culture shock and the challenges and rewards of seeking to understand both my own culture and cultures different than my own. I have gained confidence in my own ability to succeed as I seek to learn and apply my knowledge both now during my time in college and as I seek to apply myself in my future career. Receiving this scholarship means so much to me both because it makes me feel like I am on the right path and because it will allow me to spend more time focusing on my academics and pursuing my own academic interests. It makes me feel confident and capable to know that my department and the Weller family believe that I am worth investing in. This award both encourages me pursue more opportunities to grow in my academic and intellectual career, and gives me a means by which I can invest more of myself into doing so. I am very grateful for this opportunity." - Haley Hansen
About the Department of Anthropology
The Department of Anthropology offers a comparative and holistic approach to the study of the human experience. The anthropological perspective provides a broad understanding of the origins as well as the meaning of physical and cultural diversity in the world – past, present and future. With nearly 200 undergraduate majors, the department offers numerous research opportunities for students including field schools, internships, lab projects and independent studies at home and abroad. Students may earn B.A. and B.S. degrees with concentrations in sociocultural anthropology, archaeology, biological anthropology, and social practice and sustainability.
About the College of Arts and Sciences
The College of Arts and Sciences is home to 16 academic departments, two stand-alone academic programs, two centers and one residential college. These units span the humanities and the social, mathematical and natural sciences. The College of Arts and Sciences aims to develop a distinctive identity built upon our university's strengths, traditions and unique location. Our values lie not only in service to the university and local community, but through inspiring, training, educating and sustaining the development of our students as global citizens. There are approximately 5,850 student majors in the college. As the college is also largely responsible for implementing Appalachian's general education curriculum, it is heavily involved in the education of all students at the university, including those pursuing majors in other colleges. Learn more at http://cas.appstate.edu
About Appalachian State University
Appalachian State University, in North Carolina's Blue Ridge Mountains, prepares students to lead purposeful lives as global citizens who understand and engage their responsibilities in creating a sustainable future for all. The transformational Appalachian experience promotes a spirit of inclusion that brings people together in inspiring ways to acquire and create knowledge, to grow holistically, to act with passion and determination, and embrace diversity and difference. As one of 17 campuses in the University of North Carolina system, Appalachian enrolls about 19,000 students, has a low student-to-faculty ratio and offers more than 150 undergraduate and graduate majors.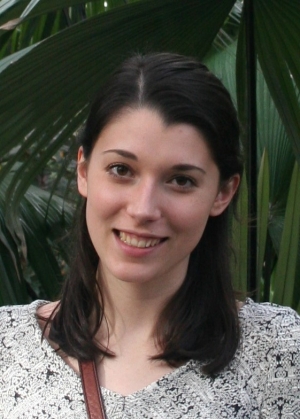 Tags: