When Lauren Stander took an Introduction to Archaeology class during her first year at Appalachian, she immediately decided to become an archaeology student. As a child, she found herself interested in what people throughout human existence have left behind, and how they lived. However, while Lauren had become somewhat exposed to archaeology as a discipline throughout her life, she was new to archaeology in the broader context of cultural anthropology. During her second year, Lauren took another anthropology class, Meso-American Cultures, which particularly struck her. Lauren recalls feeling that she had "no idea what was going on in the world," as a result of being in the class, where discussion of current political events outside of, and involving, the United States took place. As she continued to take classes in anthropology, Lauren began to feel that geopolitical knowledge and discussion of violence and power had been "missing" from her public school education up to that point. "It felt like a whole world of terrible things had opened up and I realized I was not separate from it." She remembers that it was during this time that she felt a more pronounced urgency to not only listen and learn, but to do more.
During this time, Lauren began to attend more talks, and read more work from scholars who write of colonial and imperial struggle. She also joined United Students against Sweatshops (USAS), a student organization that nationally runs campaigns which addresses issues of sweatshop labor. "I was feeling too stagnant and wanted to act in solidarity, not only through my academic work, but through 'active' participation." As materiality is a focus of Lauren's studies and work, it is also her focus in her ideas of social change, aiding in helping Appalachian's chapter of USAS to get Alta Gracia Apparel, a living wage apparel company from the Dominican Republic, in the University Bookstore.
In the summer of 2018, Lauren went to the Huari Field School in Ayacucho, Peru. The student cohort was supposed to spend two weeks in the lab, as well as around two weeks in the field, at a pre-Inca site in the heart of the Huari empire. "But as anyone in the field knows, it doesn't always go as planned," the two local archaeologists who were sponsoring and leading group were delayed in getting the permits four days after the cohort was scheduled to begin digging. Lauren finds that during the four days of not digging and instead, just letting herself being present in Ayacucho, were immensely important. "[I am] learning to exist as being uncomfortable, and I am learning how to be receptive. Particularly, how to recognize what being in tourist spaces means to local people and how my presence as an archaeologist could be helpful or hurtful."
Now, as a third-year Archaeology student, Lauren finds that these experiences in the department have led her to working through understandings of knowledge and power in anthropological thought and discussion, which have greatly informed her understanding of anthropology as a whole, her studies as a student, and the work she hopes to continue in Archaeology after graduation. Though she is still figuring out what her work will be after graduation, Lauren does know that it will require a dialogic attentiveness. "I don't think there's a way in which you can live today and not be active politically or socially, participating in, or recognizing, where and how position and context impacts trajectory." Lauren takes from thought and discussion in Anthropology a critical, de-colonial emphasis to incorporate into doing Archaeology; she wants to do Archaeology that is respectful, attentive, and collaboration-oriented. "My goal is to take what I've learned and apply it to do something good. I want to do something to make the world better through what I've learned from the contributions of others. A lot of what I'm hoping to do [in archaeology] is to impact any portion of the field or its personnel [who are doing work for communities they are not a part of], in a way that makes archaeological work done in North America more reflexive and collaborative."
About the Department of Anthropology
The Department of Anthropology offers a comparative and holistic approach to the study of the human experience. The anthropological perspective provides a broad understanding of the origins as well as the meaning of physical and cultural diversity in the world – past, present and future. With nearly 200 undergraduate majors, the department offers numerous research opportunities for students including field schools, internships, lab projects and independent studies at home and abroad. Students may earn B.A. and B.S. degrees with concentrations in sociocultural anthropology, archaeology, biological anthropology, and social practice and sustainability.
About the College of Arts and Sciences
The College of Arts and Sciences is home to 16 academic departments, two stand-alone academic programs, two centers and one residential college. These units span the humanities and the social, mathematical and natural sciences. The College of Arts and Sciences aims to develop a distinctive identity built upon our university's strengths, traditions and unique location. Our values lie not only in service to the university and local community, but through inspiring, training, educating and sustaining the development of our students as global citizens. There are approximately 5,850 student majors in the college. As the college is also largely responsible for implementing Appalachian's general education curriculum, it is heavily involved in the education of all students at the university, including those pursuing majors in other colleges. Learn more at http://cas.appstate.edu
About Appalachian State University
Appalachian State University, in North Carolina's Blue Ridge Mountains, prepares students to lead purposeful lives as global citizens who understand and engage their responsibilities in creating a sustainable future for all. The transformational Appalachian experience promotes a spirit of inclusion that brings people together in inspiring ways to acquire and create knowledge, to grow holistically, to act with passion and determination, and embrace diversity and difference. As one of 17 campuses in the University of North Carolina system, Appalachian enrolls about 19,000 students, has a low student-to-faculty ratio and offers more than 150 undergraduate and graduate majors.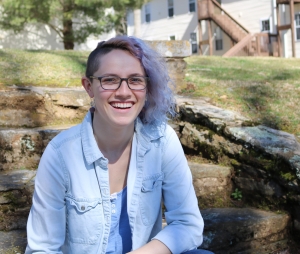 Tags: