Makenzie Cash is a third-year Biological Anthropology student and notably, a primatology enthusiast. However, she first came into interest with non-human primates by thinking about what it means to be a human. After encountering situations of interpersonal violence and sexual assault, Makenzie began to inquire about human experience and what defines it, primarily because of the dehumanizing effects that trauma can have. This lead to her first interest in anthropology to be forensic anthropology, so she began taking classes in Biological Anthropology. Makenzie took the introductory course, where the class did a unit on non-human primates; she became fascinated.
"Primates can prevent warfare by sharing food, non-human primates can consent to sex, and other members of species can pick up on that...there are so many more things about non-human primates that I felt they could do better than we could, and that was incredible to me." Makenzie recalls coming to an understanding of cooperation and humility in non-human primates that also lead her to begin looking critically at anthropocentrism, the focus on human narratives, especially humans as individuals. "We have a tendency to glorify and romanticize humans. But, we are the only species destroying ourselves, and our surroundings for everyone else." Makenzie cites Dr. Susan Lappan's, as well as Dr. Marc Kissel's work, that involves decentering the human narrative, as vital to her understanding of anthropology and where she feels her work in anthropology should be.
"Anthropology is a field where one thing can't be separated from another. There's a tendency in primatology, broadly anthropology as a whole, to either focus on just a non-human primate species in an area, or just humans in an area. Like when you read the effects of the palm oil industry, a lot of resources and literature [in the United States] focuses on the orangutans, when there are people in Borneo, too. You have to look at more than one 'side' or experience."
Makenzie situates this understanding in her own experiences working at a horse rescue this past summer, as well as at an elephant sanctuary last year. "This idea that I have been following and have been really trying to center what I want to do with my career is that, whenever you see animals suffering, the people around them are probably suffering too. And it's usually caused by the same institutional factors, like in the situations concerning the palm oil industry."
Interested by interplay between humans and non-human primates, Makenzie hopes that her future work will involve working towards sustainable and collaborative ways of navigating issues such as the destruction of homes and lands that humans and non-humans alike share in light of climate change. She is in the process of applying for the Maderas Rainforest Conservancy, a field school that promotes the protection of Mesoamerican forests through educational and reforestation efforts, specifically by working with local communities.
About the Department of Anthropology
The Department of Anthropology offers a comparative and holistic approach to the study of the human experience. The anthropological perspective provides a broad understanding of the origins as well as the meaning of physical and cultural diversity in the world – past, present and future. With nearly 200 undergraduate majors, the department offers numerous research opportunities for students including field schools, internships, lab projects and independent studies at home and abroad. Students may earn B.A. and B.S. degrees with concentrations in sociocultural anthropology, archaeology, biological anthropology, and social practice and sustainability.
About the College of Arts and Sciences
The College of Arts and Sciences is home to 16 academic departments, two stand-alone academic programs, two centers and one residential college. These units span the humanities and the social, mathematical and natural sciences. The College of Arts and Sciences aims to develop a distinctive identity built upon our university's strengths, traditions and unique location. Our values lie not only in service to the university and local community, but through inspiring, training, educating and sustaining the development of our students as global citizens. There are approximately 5,850 student majors in the college. As the college is also largely responsible for implementing Appalachian's general education curriculum, it is heavily involved in the education of all students at the university, including those pursuing majors in other colleges. Learn more at http://cas.appstate.edu
About Appalachian State University
Appalachian State University, in North Carolina's Blue Ridge Mountains, prepares students to lead purposeful lives as global citizens who understand and engage their responsibilities in creating a sustainable future for all. The transformational Appalachian experience promotes a spirit of inclusion that brings people together in inspiring ways to acquire and create knowledge, to grow holistically, to act with passion and determination, and embrace diversity and difference. As one of 17 campuses in the University of North Carolina system, Appalachian enrolls about 19,000 students, has a low student-to-faculty ratio and offers more than 150 undergraduate and graduate majors.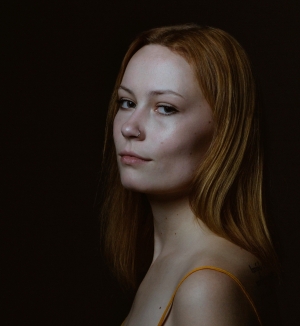 Tags: