Mason Rogers has been selected for a Dr. L. Jill Loucks Memorial Scholarship in Anthropology.
These scholarships are awarded to anthropology majors who demonstrate outstanding academic achievement. Dr. L. Jill Loucks (1953-1982) was a dedicated archaeologist and member of the faculty for three years before her untimely death. Her parents and friends created an endowment to help anthropology students with research funds via the Dr. L. Jill Loucks Memorial Scholarship.
For more information on the scholarship and to see past recipients, please visit https://anthro.appstate.edu/programs-study/scholarships-and-awards/dr-l-jill-loucks-memorial-scholarship
To make a gift to this important fund for our students, please visit our Advancement Page. Every bit counts and makes a huge impact on our students!
"Anthropology found me in a moment of doubt. Beforehand, I was unsure of my own potential for academic success and my capacity to engage with my education on a meaningful level. Once I joined the department, my perceptions and experiences of academic life greatly changed, elevating my enthusiasm and sense of purpose as a college student to new levels. To me, anthropology is about heightened awareness, and represents a reach towards appreciation and critical understanding for the histories, perceptions, and systems of thought found all over the world. Through anthropology, we are able to see beneath the surface of ordinary life, while recognizing unique stories and beliefs that are woven into the human world of the past, present, and future. I appreciate anthropology for its reflective nature, and its ability to reveal how contemporary ways of being are constructed through historical processes, ultimately leading us to a greater understanding of ourselves as a species. Overall, anthropology at Appalachian State has been instrumental in rebuilding my academic confidence, and has granted me with the desire to work genuinely and pursue a career in the field. In receiving a Dr. L. Jill Loucks Memorial Scholarship, my academic efforts and passion for the subject of cultural anthropology have been greatly validated, and I feel I owe a large part of my success to the incredible professors and students within the department, as well as the stimulating world of anthropology in general." - Mason Rogers
About the Department of Anthropology
The Department of Anthropology offers a comparative and holistic approach to the study of the human experience. The anthropological perspective provides a broad understanding of the origins as well as the meaning of physical and cultural diversity in the world – past, present and future. With nearly 200 undergraduate majors, the department offers numerous research opportunities for students including field schools, internships, lab projects and independent studies at home and abroad. Students may earn B.A. and B.S. degrees with concentrations in sociocultural anthropology, archaeology, biological anthropology, and social practice and sustainability.
About the College of Arts and Sciences
The College of Arts and Sciences is home to 16 academic departments, two stand-alone academic programs, two centers and one residential college. These units span the humanities and the social, mathematical and natural sciences. The College of Arts and Sciences aims to develop a distinctive identity built upon our university's strengths, traditions and unique location. Our values lie not only in service to the university and local community, but through inspiring, training, educating and sustaining the development of our students as global citizens. There are approximately 5,850 student majors in the college. As the college is also largely responsible for implementing Appalachian's general education curriculum, it is heavily involved in the education of all students at the university, including those pursuing majors in other colleges. Learn more at http://cas.appstate.edu
About Appalachian State University
Appalachian State University, in North Carolina's Blue Ridge Mountains, prepares students to lead purposeful lives as global citizens who understand and engage their responsibilities in creating a sustainable future for all. The transformational Appalachian experience promotes a spirit of inclusion that brings people together in inspiring ways to acquire and create knowledge, to grow holistically, to act with passion and determination, and embrace diversity and difference. As one of 17 campuses in the University of North Carolina system, Appalachian enrolls about 19,000 students, has a low student-to-faculty ratio and offers more than 150 undergraduate and graduate majors.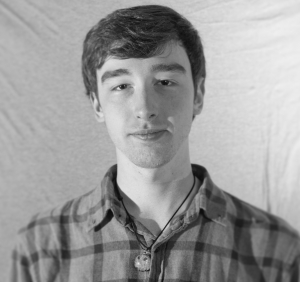 Tags: