As a senior studying Sociocultural Anthropology, Patrick James has realized over the course of his undergraduate studies that he wants his life's work to be "meaningful." For Patrick, studying anthropology has been a medium of growth and possibility, specifically through the questions anthropology makes possible to ask.
"I kind of attached to this question of 'what is meaningful?' It is kind of the view of a lot of the work that I am interested in, [as well as] the theoretical areas that [this] question pushes me towards."
It was primarily through his love of reading and writing that Patrick came to, and continues to think through, these possibilities. In high school, he was enamored in particular with works by Ralph Waldo Emerson and Henry David Thoreau. During the beginning at his time at Appalachian, he decided to be a biology major. However, Patrick recalls that studying biology was not what he needed to address his interests in ways of being outside the mainstream, understandings of culture and capital, and other ideas and questions that continued to linger to in his life, academically and philosophically.
A memorable point in Patrick's trajectory was when Dr. Gregory Reck pulled him aside after class to tell Patrick that he had used an excerpt from one of his papers he wrote for Dr. Reck's class that included a poem by one of Patrick's favorite poets, Robert Bly. This was an affirmation for Patrick that led him to rediscover his love of reading and writing through anthropology, especially outside of the empirical confines of biology. When Patrick decided to go to the Ecuadorian Ethnographic Field School, he was able to write a 50 page ethnographic paper and "pour out all of [his] writings and the feelings [in a way that he was] not able to express while doing biology." Thinking through estrangement, "gaps" between understandings of being, Patrick has found anthropological thought to be an important tool in his work for several reasons:
"I think anthropology helps us see things that can be 'looked over.' Politically that means paying attention to other peoples' voices who can sometimes not be valued in context, and helping alongside people. Personally, I am really interested in what is looked over materially in the everyday. I am interested in the ways that the life of the mind goes unexamined, and how we have these drives that push us to do certain things. But the unconscious currents of the daily life, attunements, escape because of this alienated world we live in; so what can the work of anthropologists who pay attention to these currents of the everyday--what sort of insights can that work provide for us for thinking about where meaning might come from?"
After graduation, Patrick will be attending the University of Florida at Gainesville, where he will be pursuing a Master's of Arts in Latin American Studies. In the future, he hopes to apply for doctoral programs in sociocultural anthropology, possibly working towards becoming a professor.
About the Department of Anthropology
The Department of Anthropology offers a comparative and holistic approach to the study of the human experience. The anthropological perspective provides a broad understanding of the origins as well as the meaning of physical and cultural diversity in the world – past, present and future. With nearly 200 undergraduate majors, the department offers numerous research opportunities for students including field schools, internships, lab projects and independent studies at home and abroad. Students may earn B.A. and B.S. degrees with concentrations in sociocultural anthropology, archaeology, biological anthropology, and social practice and sustainability.
About the College of Arts and Sciences
The College of Arts and Sciences is home to 16 academic departments, two stand-alone academic programs, two centers and one residential college. These units span the humanities and the social, mathematical and natural sciences. The College of Arts and Sciences aims to develop a distinctive identity built upon our university's strengths, traditions and unique location. Our values lie not only in service to the university and local community, but through inspiring, training, educating and sustaining the development of our students as global citizens. There are approximately 5,850 student majors in the college. As the college is also largely responsible for implementing Appalachian's general education curriculum, it is heavily involved in the education of all students at the university, including those pursuing majors in other colleges. Learn more at http://cas.appstate.edu
About Appalachian State University
Appalachian State University, in North Carolina's Blue Ridge Mountains, prepares students to lead purposeful lives as global citizens who understand and engage their responsibilities in creating a sustainable future for all. The transformational Appalachian experience promotes a spirit of inclusion that brings people together in inspiring ways to acquire and create knowledge, to grow holistically, to act with passion and determination, and embrace diversity and difference. As one of 17 campuses in the University of North Carolina system, Appalachian enrolls about 19,000 students, has a low student-to-faculty ratio and offers more than 150 undergraduate and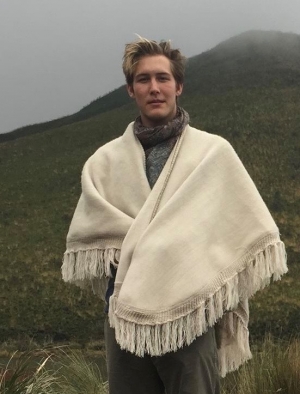 Tags: