The anthropology degree that she received at Appalachian has been instrumental in shaping her career as a documentary photographer. She chose to major in anthropology because she knew that she wanted to work with communities both locally and around the world. Appalachian's anthropology department introduced her to the many methods that anthropologists choose from when working with groups of people, and is where she began to explore the idea of using photography as a tool for engaging communities. Many of the beliefs she holds as a photographer are rooted in the ideas discussed in her anthropology classes at Appalachian.
"The process of taking photographs comforts me and challenges me. Photography has taken me around the world, and also inspires me to visually and socially explore my local surroundings. The complexity of photography is not only creating compelling images, but also navigating communities in a considerate manner, incorporating the values of the community into the project, and in the end, trying to capture the essence of the people and their surroundings."
This fall she plans to begin working toward a Master of Arts in Liberal Studies at Duke. With this degree she hopes to develop a uniquely personal way of documenting diverse communities using a collaborative and reciprocal approach.
Posted March 1, 2010 - 12:47pm
More information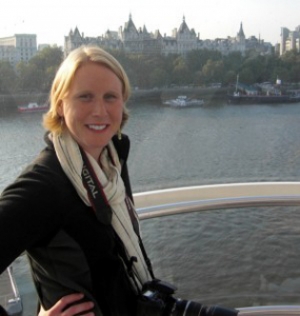 Tags: