Three anthropology majors came up big in research grant competitions at Appalachian State this semester: Victoria Olender, Haley Hansen, and Catherine Herring.
SAFE (Student and Faculty Excellence) Grant and Office of Student Research Grant
Two anthropology majors, Victoria Olender (senior) and Haley Hansen (First Year) received both a SAFE Grant and a grant from the Office of Student Research for projects to be carried out this summer.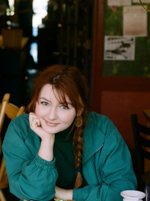 Victoria Olender will be assisting political geography professor Dr. Kara Dempsey with her research in Belfast, Northern Ireland this June. The research is targeted at contributing to current discussions on "safe spaces" in areas of post-conflict zones of sectarian and civilian conflicts. This will be conducted on contested areas of both the local and national level, and investigates how "neutral" or "safe" spaces are created and identified. Methods will include conducting interviews with residents of a Safe House and the mapping of spaces throughout segregated Belfast. Findings will be used to think about similar spaces of conflict, and aid in finding solutions for troubled areas remaining in Northern Ireland and across Europe. This research will add to lacking literature on how safe spaces are formed in the context of contested areas of conflict zones, and how laws affect the way spaces are defined.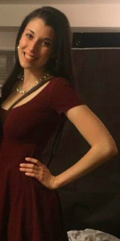 Haley Hansen will be conducting original ethnographic research with an indigenous women's cooperative, Amukishi, in the Ecuadorian Amazon. Her research will focus on topics of the environment, ecotourism as a source of revenue, and indigenous activism. These topics are of critical important to the host community of Shiripuno, in particular, because it is located in an area shaped and affected by the presence of crude oil extraction. She will also be taking intensive classes in Kichwa (Quichua) during her stay. She plans to present her findings to the community I am working with at the end of her stay and will write an original research paper to be presented at Appalachian's Undergraduate Research Endeavors Day next spring.
T. Marvin Williamsen Study Abroad Scholarship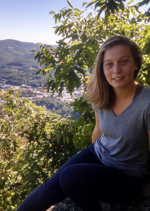 Catherine Herring received a scholarship (T. Marvin Williamsen Study Abroad Scholarship) from OIED to help pay for an internship and independent study abroad to India, where she will intern at the Madras Christian Council of Social Services (MCCSS) in Chennai. The MCCSS is an ecumenical organization that provides social services in the following areas: Women in Development, STD/HIV/AIDS intervention among slum dwellers, night shelter for street children, family counseling, and prevention of trafficking of women and children.
Posted May 13, 2016 - 3:21pm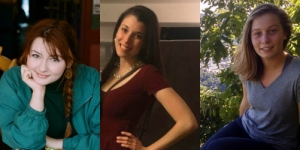 Tags: