Autumn Melby, a graduate of the Anthropology Department, took the time to share her personal experience within the field of anthropology and some of her thoughts about Appalachian State's Anthropology Department. Autumn is from Broadway, North Carolina. She majored in anthropology with a multidisciplinary concentration and a focus in archaeology.
Anthropology is not a major that most high school students are ever told about. But fortunately for Autumn that was not the case. She knew she loved history and wanted to further study the parts of history she felt were not being given enough attention like the experiences of non-elite people. Teaching was an option but Autumn knew she wanted to be more hands on and actually experience the uncovering of non-elitist's history. She discussed these desires with one of her high school teachers and he suggested she go into archaeology. He then helped her find more resources that eventually led to her choosing anthropology as her major. Autumn expressed how she believes now more than ever anthropology needs to be introduced to kids at a young age so they know it is an option to pursue in the future.
When asked how she ultimately made the choice to go to Appalachian State, Autumn shared that she originally intended to go to UNC Chapel Hill. However, she attended an open house at App State and met Dr. Cheryl P. Claassen. Dr. Claassen explained how App State's undergraduate program for anthropology was more focused than many schools. The department devotes a lot of individual time to the students and provides them with more chances to participate in independent research at an undergraduate level. After hearing about the opportunities that App State's Anthropology Department could provide, Autumn's decision was easy. As for her concentration, Autumn said multidisciplinary studies gave her the freedom to combine her love of archeology, public history, english, and art history. The added bonus of allowing her to have a Bachelor of Science degree did not hurt either.
Autumn shared a lot of student insight into what Appalachian State's Anthropology Department is really like. She said some of her fondest memories within the department were bonding and working with other students. She explained how deeply students bond with their peers in the department and how it was such an open and comfortable environment. However, it wasn't just the students that made the department feel so supportive. Autumn explained how the professors were all very friendly and easily remembered the students. She shared how they viewed their students as more than just a grade and/or a test. The faculty went the extra mile to make sure they bonded with their advisees and were providing them with the necessary guidance.
Autumn shared that for her personally, Dr. Thomas Whyte and Dr. Alice Wright had both been great influences while she was at App State. Dr. Whyte was the first professor she had within the department and he provided her with encouragement and opportunities to do more. He eventually served as her thesis advisor. Autumn described Dr. Wright as being an incredible source of inspiration for all women within the field. She looks up to her as a professor and as a woman. Autumn was able to work for Dr. Wright for two years as well as being a field teaching assistant for her during the summer of 2017. She explained that Dr. Wright was incredibly honest and cared about students in an academic sense but was also a human being.
Autumn also had some extraordinary accomplishments within the department. Within the time frame of one day, Autumn was awarded the Dr. L. Jill Loucks Memorial Scholarship as well as the Stephen Weller Memorial Scholarship. This was proof that Autumn's hard work was paying off and that she was moving in the right direction. She also worked as an Anthropological Archaeology Lab Assistant for the department. Over the summer she worked as a teaching assistant for the department's archaeological field school in Tennessee. Her experience is not limited to the United States, Autumn has also worked abroad as well. She conducted her field school in County Clare, Ireland and served as a lab assistant to a graduate student from the University of Michigan in Oaxaca, Mexico.
Autumn is currently studying at the University of Pennsylvania, pursuing her PhD with full funding. She also received a Graduate Research Fellowship from the National Science Foundation. In the end, Autumn wants to engage with rural communities and provide access to an education that highlights anthropology. She hopes to share her passion and foster a passion for archaeology within others. Whatever path Autumn chooses, there is no doubt she will continue to excel within the field of Anthropology.
by Amanda Lancaster
About the Department of Anthropology
The Department of Anthropology offers a comparative and holistic approach to the study of the human experience. The anthropological perspective provides a broad understanding of the origins as well as the meaning of physical and cultural diversity in the world – past, present and future. The department offers numerous research opportunities for students including field schools, internships, lab projects and independent studies at home and abroad. Students may earn B.A. and B.S. degrees with concentrations in sociocultural anthropology, archaeology, biological anthropology, and social practice and sustainability.
About the College of Arts and Sciences
The College of Arts and Sciences is home to 16 academic departments, two stand-alone academic programs, two centers and one residential college. These units span the humanities and the social, mathematical and natural sciences. The College of Arts and Sciences aims to develop a distinctive identity built upon our university's strengths, traditions and unique location. Our values lie not only in service to the university and local community, but through inspiring, training, educating and sustaining the development of our students as global citizens. There are approximately 5,850 student majors in the college. As the college is also largely responsible for implementing Appalachian's general education curriculum, it is heavily involved in the education of all students at the university, including those pursuing majors in other colleges. Learn more at http://cas.appstate.edu
About Appalachian State University
Appalachian State University, in North Carolina's Blue Ridge Mountains, prepares students to lead purposeful lives as global citizens who understand and engage their responsibilities in creating a sustainable future for all. The transformational Appalachian experience promotes a spirit of inclusion that brings people together in inspiring ways to acquire and create knowledge, to grow holistically, to act with passion and determination, and embrace diversity and difference. As one of 17 campuses in the University of North Carolina system, Appalachian enrolls about 19,000 students, has a low student-to-faculty ratio and offers more than 150 undergraduate and graduate majors.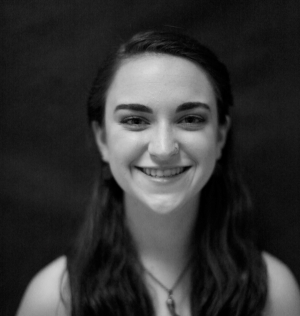 Tags: