Dr. Jon Carter has been selected as the 2018-2019 recipient of the Dr. Cheryl Claassen Research Enhancement Award for his book project entitled, "The Art of Fieldwork."
The Claassen Research Enhancement Award funds course releases from teaching obligations to faculty for the purpose of pursuing research-related activities they would not otherwise have time to pursue. Recipients are expected to pursue research-related activities above and beyond what is expected as part of one's employment at the University.
During the fall semester, Dr. Carter will work towards completing a book manuscript on the subject of "ethnographic methods." This book project is an intervention into scholarly literature on ethnographic methods, that addresses the need for theoretically engaged and technologically updated textbooks for use in university courses at both undergraduate and graduate levels. The book will also serve as the inaugural publication connected with the AppState Ethnography Lab, offering a lengthy treatment of the intellectual and artistic vision at the foundation of our evolving coursework in ethnographic methods and image, as well the core text for the course ANT 3410 (Ethnographic Methods) and additionally for use in the department's ethnographic field schools.

Now that technological devices are both compact and widely accessible to amateur users, the term "ethnography" is commonly applied to works produced by non-anthropologists. Likewise these works, described as "ethnographic," are largely what scholars would recognize as either straightforward documentary, gonzo journalism, or works of qualitative research. As such, "ethnography" in the age of rapid technological innovation is widely deployed as a misnomer. In disciplines adjacent to anthropology in the social sciences, from sociology to communications, the term "ethnography" offers a kind of intellectual currency and cultural capital that "qualitative methods" cannot, based on its trafficking into those disciplines from the outside. The term remains mysterious to thinkers in other disciplines because it is not taught as part of the intellectual history of those disciplines, and more importantly, it is not learned through the process of immersive and long-term fieldwork. As a result, the increasing popularity of ethnography in recent years has resulted in a wave of interest as well as general misunderstanding of ethnographic methods and the intellectual stakes underlying them. This text will address the aforementioned concerns in the theory and praxis of ethnography, while endeavoring to be highly-readable and accessible to a general audience.
Within anthropology we have our own problems when it comes to teaching methods, and it is widely lamented among scholars that textbooks crafted for basic instruction in ethnographic methods suffer from a number of deficiencies. Some are obviously dated, whether speaking from passé theoretical paradigms or describing technical features of obsolete technologies (tape-recorders or VHS video cameras). Others, which Dr. Carter finds more troubling and in great part responsible for the trafficking of the term ethnography as a shallow concept, take the tasks of the ethnographer at face-value and present ethnographic methods as nothing more than a list of activities. Certainly these books have their audiences, though the need for a more philosophically driven approach to teaching amateur ethnographers is greater than ever. At the same time that ethnography has been reframed and watered-down in other disciplines, within anthropology itself the field of ethnography has opened-up significantly with the growing field of sensory anthropology driving the wave of new "radical empiricism" in which critiques of experience (drawing on Kant, Bergson, and James) form the foundation for thinking critically about "participant-observation" – perhaps the most hackneyed and naturalized concept in the methods canon. This book builds on the intellectual excitement within the sensory anthropology field and offers students an introduction to methods through the philosophical concepts at the core of social scientific theory, up to nascent theoretical turns in the discipline.
About the Department of Anthropology
The Department of Anthropology offers a comparative and holistic approach to the study of the human experience. The anthropological perspective provides a broad understanding of the origins as well as the meaning of physical and cultural diversity in the world – past, present and future. With nearly 200 undergraduate majors, the department offers numerous research opportunities for students including field schools, internships, lab projects and independent studies at home and abroad. Students may earn B.A. and B.S. degrees with concentrations in sociocultural anthropology, archaeology, biological anthropology, and social practice and sustainability.
About the College of Arts and Sciences
The College of Arts and Sciences is home to 16 academic departments, two stand-alone academic programs, two centers and one residential college. These units span the humanities and the social, mathematical and natural sciences. The College of Arts and Sciences aims to develop a distinctive identity built upon our university's strengths, traditions and unique location. Our values lie not only in service to the university and local community, but through inspiring, training, educating and sustaining the development of our students as global citizens. There are approximately 5,850 student majors in the college. As the college is also largely responsible for implementing Appalachian's general education curriculum, it is heavily involved in the education of all students at the university, including those pursuing majors in other colleges. Learn more at http://cas.appstate.edu
About Appalachian State University
Appalachian State University, in North Carolina's Blue Ridge Mountains, prepares students to lead purposeful lives as global citizens who understand and engage their responsibilities in creating a sustainable future for all. The transformational Appalachian experience promotes a spirit of inclusion that brings people together in inspiring ways to acquire and create knowledge, to grow holistically, to act with passion and determination, and embrace diversity and difference. As one of 17 campuses in the University of North Carolina system, Appalachian enrolls about 19,000 students, has a low student-to-faculty ratio and offers more than 150 undergraduate and graduate majors.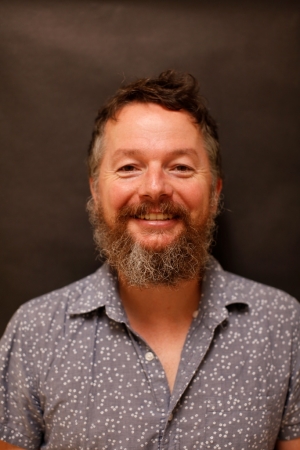 Tags: