ON LEAVE FALL 2020
Education:
Ph.D. 2012 Columbia University
M.A. 2003 Columbia University
M.A. 2001 Louisiana State University
B.A. 1998 Appalachian State University
Areas of Research:
Political anthropology, anthropology of violence, borders and immigration, incarceration and surveillance, media theory, fictocriticism and ethnographic writing; Honduras, Latin America
Background:
Dr. Carter is a sociocultural anthropologist interested in criminality, aesthetics, and politics. His current research focuses on transnational gang communities, between the US and Central America, and their reinvention of political subjectivity through the deconstruction of everyday notions of law, beauty, and violence. This work on a particular criminal community is the foundation for broader inquiries into the shifting moral and political embodiments that accompany our current global-economic and environmental crises. Currently, he is revising a book manuscript that examines the cultivation of criminal dream-worlds inside a national penitentiary in Honduras. A second book explores ethnographic surrealism in Latin America during the period of high modernism, and what that "minor" tradition can contribute to critical practices of ethnography in the present.
Scholarship:
(2019) "Carceral Kinship: Future Families of the Late Leviathan," in Special Issue of Journal of Historical Sociology, "Modern Monsters: Studies at the Perimeters of Humanity," eds. Jon H. Carter and Christina Verano Carter, 32(1):26-37.
(2018) "Ex-Situ: (Un)Making Space Out of Place," in Capacious Journal, eds. Yoke-Sum Wong and Craig Campbell, exhibition in Lancaster, Pennsylvania, August 21.
(2017) "Neoliberal Penology and Criminal Finance in Honduras." Prison Service Journal, Volume 229.
(2017) "Mass Incarceration, Co-Governance, and Prison Reform in Honduras," in North American Congress on Latin America (NACLA), Volume 49, Issue 3.
(2016) "A Community Far Afield: Black Mountain College and the Southern Estrangement of the Avant-Garde," in The Bohemian South, eds. Lindsay Freeman and Shawn Bingham. Chapel Hill: University of North Carolina Press.
(2016) "Revolution Betrayed," in Behind the Migrant Caravan: Ethnographic Updates from Central America, edited by Jennifer Burrell and Ellen Moodie. Hot Spots, Cultural Anthropology website, January 23, 2019. https://culanth.org/fieldsights/1638-revolution-betrayed
(2015) Review of God's Gangs in Central America, by Edward Orozco. PoLAR (Political and Legal Anthropology Review).
(2014) "Gothic Sovereignty: Gangs and Criminal Community in a Honduran Prison." South Atlantic Quarterly, Vol. 113(3).
(2014) Invited Review of Homies and Hermanos: God and Gangs in Central America, by Robert Brenneman. American Anthropologist, Vol. 116(1).
(2012) "Tears of the Damned: On the Prison Fire in Comayagua, Honduras." Anthropology News (March 24 online edition), "Media Notes."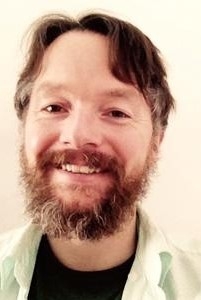 Title:

Assistant Professor
Department:

Department of Anthropology

Email address: Email me

Phone: (828) 262-6380

Fax: (828) 262-2982
Office address
346 Anne Belk Hall