Evie Giaconia, a graduate of the anthropology program, gave us the opportunity to get to know more about herself and Appalachian State's Anthropology Department. Evie is originally from Nashville, Tennessee.
Evie, like many of us, had a difficult time trying to figure out which college would be the best for her to attend. Evie expressed her frustration to her high school AP Environmental Science teacher, an Appalachian State University graduate. Evie listed off all the things she wanted out of a school and her teacher suggested that Appalachian would be a good fit. After visiting the campus and experiencing the small town atmosphere, Evie fell in love with the school. Receiving a full-ride scholarship (Chancellor's Scholar) was the final sign that Appalachian was the right school for her. Nearly four years later and she does not regret her decision at all.
Originally, Evie intended on becoming a Zookeeper and started Appalachian as a biology major. After two years in biology and an internship in zookeeping, Evie felt that it was not the career she wanted for the rest of her life. As a part of her general education requirements, Evie took Meso American Cultures taught by Dr. Timothy J. Smith. It led to her questioning if she should change her major to anthropology. She explained her situation to Dr. Smith and expressed the variety of topics she had a passion for. Dr. Smith introduced her to the multidisciplinary studies concentration within the Department of Anthropology. Multidisciplinary studies gave Evie the ability to tailor her education to her exact interests while not limiting herself to one topic. The Department has even given her the chance to create a self-designed concentration in religious studies in which she takes courses about religion, anthropology, art history, and other relevant subjects. It has allowed her to form her own interdisciplinary perspective of anthropology.
With a variety of interests, Evie is undoubtedly eclectic. She almost always finds a way to include religious studies in her work. She also concentrates on theories of space, tourism, and hyperreality. Her field research and thesis are focused on how the control of physical space influences how people perceive what it means to be an indigenous person. She explained how she is always trying to combine her varying interests together. Luckily, merging different interests is encouraged in the Department. Staying involved and participation are very important to Evie. She describes herself as doing almost too much. She is the president of the Religious Studies Club and helps run the Kichwa Club. The Kichwa Club is focused on teaching the indigenous language of Ecuador.
In Evie's opinion, her greatest accomplishment with the Department was the research she conducted in Ecuador. Evie first attended the Ethnographic Field School in Ecuador in the summer of 2016. During the next scholarship season for the department, Dr. Smith encouraged Evie to apply for a Loucks Scholarship (as well as apply to the Office of Student Research and Honors College) to return to Ecuador and continue her research. Evie reached out to a fellow anthropology major, Abigail Rubio, to see if she would be willing to take the trip with her. Together they planned the trip in less than five months. They truly accomplished a massive feat by managing to get all of the planning, grants, scholarships, and funding that was required for the trip in such a short time period. In the end, they were able to return to Ecuador for a month and continue the research that they had begun with the Department's field school in 2016. Evie is now writing her Honors Thesis off of her research experience in Ecuador. Just recently Evie and Abigail received a Clinton Global Initiative University grant so that they can once again continue their research in Ecuador during the summer of 2018.
Beyond just encouraging her to return to Ecuador, Dr. Smith has had a great influence on Evie's time in the department. He serves as her academic and thesis advisor. Evie has worked with him for the last 2 and half years. Dr. Smith also helped lead the Ethnographic Field School in Ecuador that Evie attended in 2016. Evie describes Dr. Smith as a very strong mentor who she has been grateful to have. She credits much of her decision to study anthropology to his mentorship. Evie said Dr. Smith continuously pushes you to do more with your research even when you are hesitant to do so. According to Evie, each time she followed this advice it always led to incredible results.
For Evie and many other students, the Department of Anthropology provides an amazing community. Evie describes it as having a sense of family and explains how everyone looks out for each other. The professors and students are invested in each other's success and well-being. Evie gushed how she feels very lucky to have experienced it and how she's loved having it in her daily life. Whether it be supporting her in her academic choices or supporting her as friends, the Department of Anthropology has continuously been there for Evie. She shared how even her friends who are not in the Department have commented on how supportive and close-knit the Department is.
As for where Evie plans on going in the future, nothing is set in stone yet. She plans on continuing her education in graduate school but is leaving her options open for where she would like to attend. Remaining consistent with her eclectic trend, Evie hopes to one day become an author of young adult books. Whatever the future may hold for her, Evie will almost certainly continue to find a way to combine all of her passions in her upcoming endeavors.
by Amanda Lancaster
About the Department of Anthropology
The Department of Anthropology offers a comparative and holistic approach to the study of the human experience. The anthropological perspective provides a broad understanding of the origins as well as the meaning of physical and cultural diversity in the world – past, present and future. With nearly 200 undergraduate majors, the department offers numerous research opportunities for students including field schools, internships, lab projects and independent studies at home and abroad. Students may earn B.A. and B.S. degrees with concentrations in sociocultural anthropology, archaeology, biological anthropology, and social practice and sustainability.
About the College of Arts and Sciences
The College of Arts and Sciences is home to 16 academic departments, two stand-alone academic programs, two centers and one residential college. These units span the humanities and the social, mathematical and natural sciences. The College of Arts and Sciences aims to develop a distinctive identity built upon our university's strengths, traditions and unique location. Our values lie not only in service to the university and local community, but through inspiring, training, educating and sustaining the development of our students as global citizens. There are approximately 5,850 student majors in the college. As the college is also largely responsible for implementing Appalachian's general education curriculum, it is heavily involved in the education of all students at the university, including those pursuing majors in other colleges. Learn more at http://cas.appstate.edu
About Appalachian State University
Appalachian State University, in North Carolina's Blue Ridge Mountains, prepares students to lead purposeful lives as global citizens who understand and engage their responsibilities in creating a sustainable future for all. The transformational Appalachian experience promotes a spirit of inclusion that brings people together in inspiring ways to acquire and create knowledge, to grow holistically, to act with passion and determination, and embrace diversity and difference. As one of 17 campuses in the University of North Carolina system, Appalachian enrolls about 19,000 students, has a low student-to-faculty ratio and offers more than 150 undergraduate and graduate majors.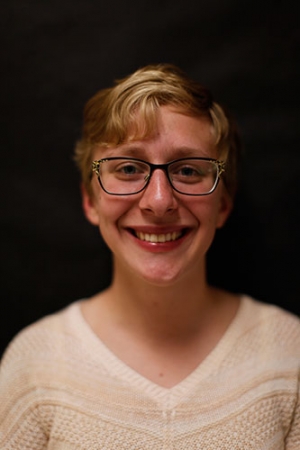 Tags: