Hannah Broome has been selected as a recipient of the 2019-2020 Dr. L. Jill Loucks Memorial Award for Outstanding Senior in Anthropology. Every year the department faculty select an outstanding graduating senior or seniors to receive the Dr. L. Jill Loucks Memorial Award for Outstanding Senior in Anthropology.
"I am humbled and honored to be the recipient of the Dr. L. Jill Loucks Memorial Award for Outstanding Senior. My time at Appalachian State University has been shaped and colored by my time in the Department of Anthropology and I would undoubtedly not be where or who I am today without the generous support and guidance of the professors of this outstanding department. While Anthropology is incredibly diverse and multifaceted in its areas of study, my pursuits find themselves located somewhere between migration studies and political anthropology, geographically focused on Latin America as well as Spain. I have been fortunate enough to be instructed by a wide range of professors in our department, each one providing a different sense through which to look at the discipline. I have grown to understand that while anthropology is a social science, it can also lead to activist efforts, resistance movements, and making space for voices often overshadowed or actively oppressed. For me, this is what our department and professors have instilled in me: a sense of urgency to do work that does more good than harm, and to do it with intention while critically considering our own subjectivity within the system we find ourselves.
As a young scholar, receiving an award of this magnitude, and the recognition that accompanies it, is an immeasurable vote of confidence to continue on this path of critical academic study. Anthropology is a severely misunderstood and misrepresented discipline despite it being one that shapes and prepares students to be active participants in a world that constantly teeters on the edge between absolute mayhem and destruction one one side and potential reparation on the other. In both the political and environmental climate we all find ourselves situated in, it is more imperative than ever to have informed and compassionate scholars who have committed themselves, their work, and their lives to the betterment of our world for all of its inhabitants, not just those who have historically been represented. In times of uncertainty like the one we currently exist in, anthropology offers an opportunity to learn from past errors, provides the chance for a more inclusive and balanced world, and lays the groundwork for future world-making that steps outside of our own ethnocentric ways.
Both Dr. Carter and Dr. Smith have been integral in my studies, and have shaped the person I am today and hope to develop into. By believing in me and taking the time to invest in a young scholar, both have allowed me to grow within the department and myself. Dr. Carter's mentorship over the last year is something I am eternally grateful for. The countless conversations and classroom lectures always left me inspired and believing I could, and should do more. My time at Appalachian State, and within our department only reaffirms that while there is a great big world out there, it is more connected than we know and it is up to us to nurture these connections, and resist alienation efforts at all costs."
About the Department of Anthropology
The Department of Anthropology offers a comparative and holistic approach to the study of the human experience. The anthropological perspective provides a broad understanding of the origins as well as the meaning of physical and cultural diversity in the world – past, present and future. With nearly 200 undergraduate majors, the department offers numerous research opportunities for students including field schools, internships, lab projects and independent studies at home and abroad. Students may earn B.A. and B.S. degrees with concentrations in sociocultural anthropology, archaeology, biological anthropology, and social practice and sustainability. Learn more at http://anthro.appstate.edu
About the College of Arts and Sciences
The College of Arts and Sciences is home to 16 academic departments, two stand-alone academic programs, two centers and one residential college. These units span the humanities and the social, mathematical and natural sciences. The College of Arts and Sciences aims to develop a distinctive identity built upon our university's strengths, traditions and unique location. Our values lie not only in service to the university and local community, but through inspiring, training, educating and sustaining the development of our students as global citizens. There are approximately 5,850 student majors in the college. As the college is also largely responsible for implementing Appalachian's general education curriculum, it is heavily involved in the education of all students at the university, including those pursuing majors in other colleges. Learn more at http://cas.appstate.edu
About Appalachian State University
As the premier, public undergraduate institution in the state of North Carolina, Appalachian State University prepares students to lead purposeful lives as global citizens who understand and engage their responsibilities in creating a sustainable future for all. The Appalachian Experience promotes a spirit of inclusion that brings people together in inspiring ways to acquire and create knowledge, to grow holistically, to act with passion and determination, and to embrace diversity and difference. Located in the Blue Ridge Mountains, Appalachian is one of 17 campuses in the University of North Carolina System. Appalachian enrolls more than 19,000 students, has a low student-to-faculty ratio and offers more than 150 undergraduate and graduate majors.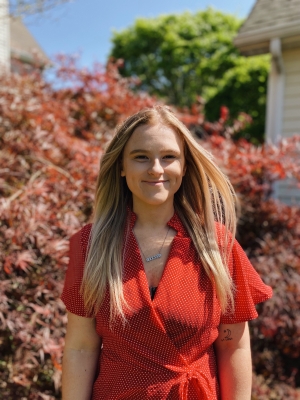 Tags: