Abigail Rubio graduated from Appalachian State with a degree in Sociocultural Anthropology. She is from a small town, called Smithfield, near Raleigh, North Carolina. Abigail's journey at Appalachian State essentially started on a whim. She had applied to the school but hadn't really considered it as a serious contender. However, her friend decided to tour the campus and invited Abigail to join her. After one campus tour, Abigail fell in love with the school. Within one year of attending the school, Appalachian State felt like home. She fell in love with the school's community, values, and emphasis on being environmentally conscious.
Finding Anthropology
Following the same trend, Abigail's journey in the Department of Anthropology started almost on accident. Abigail began her freshman year at Appalachian State as a chemistry major. Originally she thought she wanted to work in neurology. But Abigail quickly realized that chemistry was too black and white for her. Her chemistry classes focused heavily on lectures and book memorization rather than engaging in class discussion. During the time that Abigail realized chemistry was not the right fit, she took her first anthropology course. She needed to fulfill some of her general education requirements, so she took two anthropology classes, Mesoamerican Cultures and Understanding Culture. These classes opened up the world of anthropology to Abigail. She was drawn to how the Department of Anthropology strived to understand all the grey areas in the world, the much more complicated and less clear-cut subjects. Abigail is naturally a people person, so pursuing a degree that taught her how to understand people on a deeper level felt natural to her. Along that same reasoning, she made the choice to focus her concentration on Sociocultural Anthropology. Abigail already loved learning about new cultures and societies. The Socioacultural Anthropology concentration gave Abigail her first opportunity to pursue those interests in an educational setting. Sociocultural Anthropology had already started challenging Abigail's previous ideas of the world and she was eager to learn more. Abigail views being exposed to new ideas and experiences as a fun and exciting opportunity. She explained how anthropology led her to realize she had been living life very robotically. But now she is in an environment that encourages her to take chances and lets her explore her own autonomy.
One thing that Abigail loved about her classes is how the professors assigned work that was really open-ended. Open-ended assignments were originally a challenge for Abigail after leaving the chemistry major which emphasized following rubrics and syllabuses. Final projects in the Department of Anthropology allowed for far more freedom. They let the students select what their projects would be focused on. Abigail found it to be entertaining and thought-provoking at the same time. The professors wanted her to explore new topics and come up with new answers rather than provide cookie cutter answers. Sometimes that led to Abigail producing amazing work and sometimes the outcome wasn't what she had hoped. Regardless of the end result, Abigail feels that she was always able to learn about new topics that she had never been given the opportunity to do.
When asked her favorite part of the Department, Abigail simply said "All of it". She further expressed how the faculty had been amazing. Every single professor was willing to go above and beyond for the students. She described how the department was filled with very hands-on professors who actively pursued ways to be involved with the students. Abigail even disclosed that in one of her late night classes everyone brpught in food and has a potluck. That kind of openness made her classes seem not so intimidating.
General Education and a Higher Standard
During her experience in the anthropology department, Abigail was been positively influenced by many professors. She described how Dr. Christina Verano Sornito was integral in her decision to switch to the major. Dr. Sornito taught Abigail's class, Understanding Culture. While deciding to change her major, Dr. Sornito's passion for the subject helped Abigail realize she could further develop her interests in communication, languages, and society through anthropology. Dr. Sornito was always receptive and acted as a great resource for her. Abigail then explained how Dr. Timothy J. Smith also helped her immensely during her education. Dr. Smith was currently Abigail's educational advisor. He also served as the faculty member that led Abigail's first trip to the ethnographic field school in Ecuador. After having a course with him nearly every semester since joining the department, Dr. Smith served as a reliable guide in Abigail's education. She boasted how his courses are always entertaining yet equally challenging. Abigail values how every professor within the department refused to have subpar standards or expectations. It took a lot of hard work and discipline to succeed within the major, but only because of the standard the students pushed themselves to achieve. The professors, she said, created an environment that encouraged the students to always strive to be better and explore more.
Opportunities: Ethnographic Field School and Clinton Global Initiative
When asked about her best memory while in the department, Abigail cites her decision to participate in the Ecuador Ethnographic Field School two years ago. She had originally wanted to go to the field school in Mexico as a way to explore her own culture. However, Dr. Smith suggested she check out the field school in Ecuador. They met so he could help Abigail navigate her options and by the end of the meeting, she had decided to take the plunge. Abigail calls it one of the best decisions she's ever made. On their own, Abigail and her friend, Evie Giaconia, returned the next year to continue their research. Together, they have received a Clinton Global Initiative University grant so they can once again return to continue their work in Ecuador in the summer of 2018. Abigail explained how the trips have allowed her to make amazing connections. The field of anthropology creates an environment that allows people to make beyond just social connections. It fosters intellectual friendships that are much rarer and harder to find. Abigail's experiences at the field school allowed her to connect on that intellectual level with her peers and professors. Before going to the field school, Abigail hadn't pictured herself going to Ecuador. Even after her first trip, she hadn't originally intended to continue that field research. But Abigail changed her mind after returning for the second time, a passion for field research had started to blossom. All the work she was putting in was proving to be worth it. Abigail expressed that to her the best part was how it always came with a new surprise and continuously tested her. In the end, everything would fall into place and it helped guide her interests. What started with a whim and has developed into a passion.
In the junior year, Abigail and Evie started the Kichwa club. Kichwa is the native language in Ecuador where the two did their fieldwork. The club focused on giving introductory courses for the language. In their senior year, they switched the focus from being a Kichwa club to being an Indigenous Languages club. With the help of professors, they hosted introductory classes on a different indigenous language each month. Abigail praised the professors, some in other departments, who were so willing to help and support student-led curiosity.
A Future in Linguistic Anthropology?
Despite the anthropology department not currently having a concentration in linguistics, Abigail has continued to pursue her interest in linguistics. During their return to Ecuador, Abigail and Evie helped to start a language lab. Abigail also took a sociolinguistics course in the Department of Languages, Literatures, and Cultures. She finds semantics and epistemology fascinating. As she learned more about anthropology, Abigail's interests become more expansive. She took courses covering everything from linguistics to political anthropology. Abigail feels that she could talk about anthropology to anyone because she now sees it in every aspect of the world.
Abigail enthusiastically credits anthropology as having a crucial role in her personal growth and how she now interacts with the world. Her passion for the subject is evident any time she hears a friend mention anything regarding anthropology. Abigail will immediately break out into testaments of how incredible the major and topics are. Abigail wants other people to explore the major as she has so they can also have the opportunity to expand their view of the world.
Abigail decided to take a gap year after graduation. Though, Abigail will not be taking a break from learning. She'll be using that time to prepare for the GRE so that she can ultimately attend graduate school. In reference to her future beyond school, Abigail expressed how she wants to be a practicing anthropologist. She hopes to have a job that gives her the flexibility to use her anthropological perspective. Abigail will almost certainly not settle for a bureaucratic black and white job, she will put her education to use by developing new solutions for problems the world faces.
By Amanda Lancaster
About the Department of Anthropology
The Department of Anthropology offers a comparative and holistic approach to the study of the human experience. The anthropological perspective provides a broad understanding of the origins as well as the meaning of physical and cultural diversity in the world – past, present and future. With nearly 200 undergraduate majors, the department offers numerous research opportunities for students including field schools, internships, lab projects and independent studies at home and abroad. Students may earn B.A. and B.S. degrees with concentrations in sociocultural anthropology, archaeology, biological anthropology, and social practice and sustainability.
About the College of Arts and Sciences
The College of Arts and Sciences is home to 16 academic departments, two stand-alone academic programs, two centers and one residential college. These units span the humanities and the social, mathematical and natural sciences. The College of Arts and Sciences aims to develop a distinctive identity built upon our university's strengths, traditions and unique location. Our values lie not only in service to the university and local community, but through inspiring, training, educating and sustaining the development of our students as global citizens. There are approximately 5,850 student majors in the college. As the college is also largely responsible for implementing Appalachian's general education curriculum, it is heavily involved in the education of all students at the university, including those pursuing majors in other colleges. Learn more at http://cas.appstate.edu
About Appalachian State University
Appalachian State University, in North Carolina's Blue Ridge Mountains, prepares students to lead purposeful lives as global citizens who understand and engage their responsibilities in creating a sustainable future for all. The transformational Appalachian experience promotes a spirit of inclusion that brings people together in inspiring ways to acquire and create knowledge, to grow holistically, to act with passion and determination, and embrace diversity and difference. As one of 17 campuses in the University of North Carolina system, Appalachian enrolls about 19,000 students, has a low student-to-faculty ratio and offers more than 150 undergraduate and graduate majors.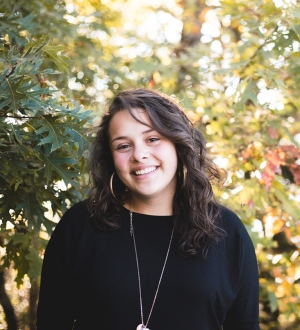 Tags: