As the 2019-2020 academic year comes to a close, the Department takes great pride in celebrating new jobs and graduate school acceptances for our alumni and recent graduates. For more information on what you can do with a degree in anthropology, please visit the alumni page (please email smithtj2@appstate.edu to add or change your information).
CONGRATULATIONS!
Liv Winnicki ('20) has been accepted with a full funding package into the Ph.D. in Anthropology Program at Binghamton University.
Elizabeth Eppley ('19) has landed a position with Americorps working in Santa Fe, NM with the Community Learning Network. She will be working with a network that provides education and opportunities to school students, adults, local businesses and other agencies.
Kelsi Dunman ('18) has been accepted into the Master of Archival Studies/Master of Library and Information Studies Program at the University of British Columbia.
Evangeline Giaconia ('18) has been accepted into the M.A. Program in Museuem Studies at the University of Florida with a full funding package. View Evangeline's alumni spotlight.
Catherine Herring ('18) has been accepted into the graduate program in anthropology/archaeology at the University of Tennessee, Knoxville. Catherine was previously an archaeological technician for the Archaeological and Historical Conservancy in Davie, FL.
Christian Huerta ('18) has been accepted into the Geographic Information Systems Certificate Program at the University of Central Florida. Previously, Christian was a political organizer for the Sunrise Movement in Orlando, which focuses on climate change education.
Nicholas Vamvakias ('18) has been accepted into the M.A. Program in Cultural Heritage at the University of Maryland with funding.
Cala Castleberry ('17) successfully defended her M.A. in Archaeology thesis, "We are the Land: TCP (Traditional Cultural Property) Nominations, Activism, Politics, and Law" at Northern Arizona University. Previously, Cala completed an archaeology and GIS internship with the National Park Service. View Cala's alumni spotlight (with colleague, Haley Wynn '17).
Olivia Kimes ('17) has been accepted into a Ph.D. program at the University of Colorado, Boulder with a full-funding package.
Victoria Olender ('17) has been accepted to the Law Program (J.D.) at Emory University with a funding package.
Jennie Flowers ('16) has been accepted into the Doctorate of Physical Therapy Program at Western Carolina University.
Rebecca Long ('16) has been accepted into the dual Ph.D. program in Anthropology and Gerontology at Purdue University with a full funding package. Rebecca's research will center on the sensory experiences of older autistic adults in addressing issues of caregiving and disability justice. They also received a $6,000 NSF Research Experience for Graduate Students Award.
Nichole Wagner ('15) was hired as the District Archaeologist for the Croatan National Forest and Uwharrie National Forest. NC.
Sarah Perry ('14) has accepted the position of Extension EFNEP Program Assistant (Adult and Youth) in Sanford, NC. View Sarah's alumni spotlight.
Kelsey Gaude ('12) now works at Arizona State University as a Program Manager in the Zero Waste Department. Kelsey completed her M.A. in Sustainability at Wake Forest University in 2016.
James Mowdy ('12) has taken a position as a Government & Legislative Affairs Associate with the Navajo Nation Washington, D.C. Office. He received his J.D. from the College of Law at Arizona State University with a full ride and also received a scholarship to attend the American Indian Legal Center's Pre-Law Summer Institute.
Hannah Minick ('10) has been accepted into the Masters of Social Work Program at Western Carolina University with a graduate assistantship.
About the Department of Anthropology
The Department of Anthropology offers a comparative and holistic approach to the study of the human experience. The anthropological perspective provides a broad understanding of the origins as well as the meaning of physical and cultural diversity in the world – past, present and future. With nearly 200 undergraduate majors, the department offers numerous research opportunities for students including field schools, internships, lab projects and independent studies at home and abroad. Students may earn B.A. and B.S. degrees with concentrations in sociocultural anthropology, archaeology, biological anthropology, and social practice and sustainability. Learn more at http://anthro.appstate.edu
About the College of Arts and Sciences
The College of Arts and Sciences is home to 16 academic departments, two stand-alone academic programs, two centers and one residential college. These units span the humanities and the social, mathematical and natural sciences. The College of Arts and Sciences aims to develop a distinctive identity built upon our university's strengths, traditions and unique location. Our values lie not only in service to the university and local community, but through inspiring, training, educating and sustaining the development of our students as global citizens. There are approximately 5,850 student majors in the college. As the college is also largely responsible for implementing Appalachian's general education curriculum, it is heavily involved in the education of all students at the university, including those pursuing majors in other colleges. Learn more at http://cas.appstate.edu
About Appalachian State University
As the premier, public undergraduate institution in the state of North Carolina, Appalachian State University prepares students to lead purposeful lives as global citizens who understand and engage their responsibilities in creating a sustainable future for all. The Appalachian Experience promotes a spirit of inclusion that brings people together in inspiring ways to acquire and create knowledge, to grow holistically, to act with passion and determination, and to embrace diversity and difference. Located in the Blue Ridge Mountains, Appalachian is one of 17 campuses in the University of North Carolina System. Appalachian enrolls more than 19,000 students, has a low student-to-faculty ratio and offers more than 150 undergraduate and graduate majors.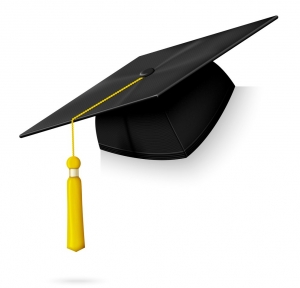 Tags: