Human Skeletal Biology Lab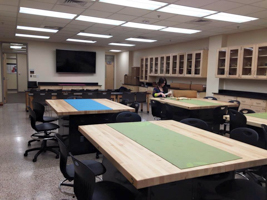 The Human Skeletal Biology Lab (Anne Belk Hall 320) is dedicated to teaching labs for our general education courses and upper-division offerings in Human Osteology, Bioarchaeology, Paleopathology, and Forensic Anthropology. It houses a collection of nearly 40 complete human skeletons, derived from the Medical Examiner of NC, purchase, and excavations of historic cemeteries. The lab also houses an extensive fossil cast collection, including crania from all of the major Hominin taxa and complete skeletons from Homo ergaster and Australopithecus afarensis.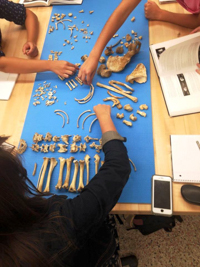 The human skeletal remains and our extensive pathological cast collection provide students with an excellent opportunity to learn about human skeletal variation, trauma, and pathology. They also provide an exceptional resource for Forensic Anthropology and osteobiography work. The lab also contains a small comparative faunal collection (right).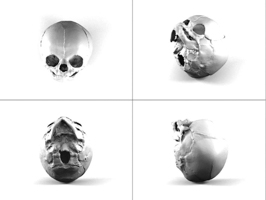 The Department also has a 3D Scanning and Printing Lab (Anne Belk Hall 322). The 3D lab houses our NextEngine Scanner and Formlabs 1+ 3D printer, as well as computing equipment. The Department offers limited enrollment in a course called Anthropology in 3D for students interested in learning this equipment. We also offer independent study and internship credits for research students.