Education:
Ph.D. 2012 University of Michigan, Ann Arbor
M.A. 2006 University of Michigan, Ann Arbor
B.A. 2002 Case Western Reserve University
Areas of Research/Interest:
African archaeology, village communities, borderlands, spatial analysis, ceramic analysis, archaeology of the contemporary
Teaching:
Mythbusting in Archaeology, Archaeology, Bronze Age Civilizations, African Archaeology, Archaic States, Archaeological Theory, Cultural Artifacts
Background:
Dr. Cameron Gokee is an anthropological archaeologist who studies the interplay between community and landscape. Building on nearly two decades of collaborative research in francophone West Africa, Dr. Gokee currently directs the Bandafassi Regional Archaeological Project to map shifting relations of village life and ethnic identity in a "shatter zone" on the upper Gambia River over the past thousand years. Locally, he also co-directs two projects to explore the historical landscapes of Indigenous and Black communities in southern Appalachia--the Linville Gorge Archaeological Survey and the Junaluska Community Archaeology Project. Finally, Dr. Gokee collaborates with the Undocumented Migration Project to call attention the humanitarian crisis of undocumented mgirations across the dangerous physical and political landscape of the US-Mexico borderlands of southern Arizona.
Representative Publications:
2021 Composing complexity in the Eastern Woodlands. Current Anthropology, 62(1), 30-52. (Second author with Alice Wright)
2020 Itato: Un village historique dans la Haute-Gambie. Nyame Akuma, 94(2), 17-25. (Second author with Fodé Diakho)
2020 Mapping the villagescape: An archaeological approach to political ecology along the Falemme River, AD 1000-1900. African Archaeological Review, 37(1), 95-124. (First author with Ibrahima Thiaw)
2020 Scales of suffering in the US-Mexico borderlands. International Journal of Historical Archaeology, 24(4), 823-851. (First author with Haeden Stewart and Jason De León)
2016 Assembling the village in medieval Bambuk: An archaeology of interaction at Diouboye, Senegal. Bristol: Equinox Press.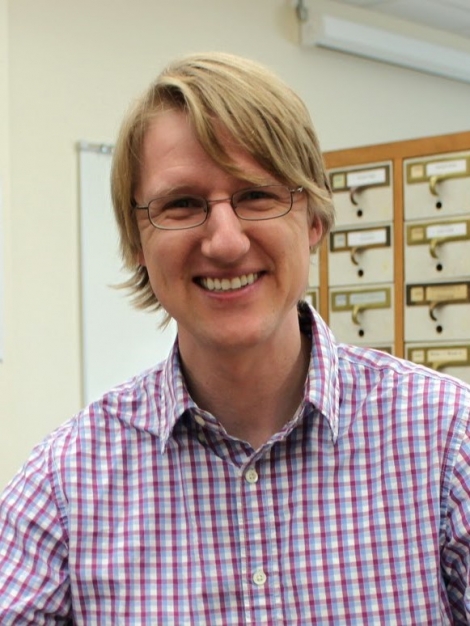 Title:

Assistant Professor
Department:

Department of Anthropology

Email address: Email me

Phone: (828) 262-6752

Fax: (828) 262-2982
Office address
330A Anne Belk Hall