Education:
PhD 1972 Catholic University of America
MA 1968 Catholic University of America
BA 1966 University of Houston
Areas of Reseach/Interest:
Ethnological theory, social change, magic and religion, narrative ethnography, global processes at the local level, identity construction; Mexico, India, Appalachia.
Teaching:
Magic-Witchcraft-Religion, Culture of 9/11, Senior Seminar
Background:
Dr. Reck has conducted ethnographic field work in rural Mexico, India and Appalachia. His field research has focused on various impacts of global processes on small communities. His other professional interests focus on ethnographic writing strategies, the history of ethnographic theory, and U.S. foreign policy. Dr. Reck's most recent papers have focused on a critical examination of the empire of global capital and how natural and human-made disasters are exploited to expand the reach of that empire. He has been team-teaching a course entitled "9/11" that examines the before and after contexts of that event.
Representative Publications:
2006 "Out of the Cold and Into the Darkness: Shadows of Friendship in Mexico" In Bridges to Humanity, Grindal and Salamone (eds.). Prospect Heights, IL: Waveland Press.
2004 "The War in Iraq and the Project for a New American Century" In War, Terror and the Uncanny: A Post 9/11 Archive. Ucsd.edu: University of California-San Diego.
1989 "Ethnicity and its Political Consequences in a Southern Appalachian High School" In Negotiating Ethnicity: The Impact of Anthropological Theory and Practice, Susan Keefe (ed.). NAPA Bulletin 8, Washington, DC: AAA. (with Susan Keefe and Mae Reck).
1986 "Celistino and His Discontents: A Metalogue with Civilization and Its Discontents" .In The Burden of Being Civilized: An Anthropological Perspective on the Discontents of Civilization, Richardson and Webb (eds.). Athens: University of Georgia Press.
1978 In the Shadow of Tlaloc: Life in a Mexican Village. New York: Penguin Books, 1978 (reissued by Waveland Press 1986).
Papers:
2006 "Disasters, Terra Nullis and the New World Disorder." Presented at the Annual Meeting of the American Anthropological Association, San Jose, CA.
2004 "The Humanities: Political Activism and the New World Disorder." Presented to the Annual Meeting of New Directions in the Humanities, Prato, Italy.
Other:
2009 Offside(s): Soccer in Small Town America. A 70 minute documentary video, BAG Productions.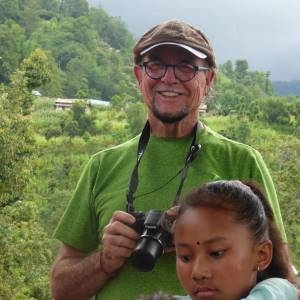 Title:

Research Professor
Department:

Department of Anthropology

Email address: Email me

Phone: (828) 262-6383

Fax: (828) 262-2982
Office address
349G Anne Belk Hall