Education:
Ph.D. 1976 Duke University
B.A. 1970 Duke University
Academy of Outstanding Teachers, College of Arts & Sciences (1995)
Areas of Research/Interest:
Appalachian culture, social organization, gender, cultural diversity, Chinese gender issues, contemporary culture, culture in the American South, impacts of public policy on rural families, gender and family organization, race and ethnicity; Appalachia, China.

Teaching:
Anthropology Honors: Red, White and Black in the South, Appalachia in Social Context, Appalachian Bibliography and Research Appalachian Culture and Social Organization, Appalachian Ethnography , Ethnographic Field School, Appalachian History and Ethnography Appalachian Women in Literature, China in Context, Colloquium in Appalachian Studies, Cultural Anthropology, Diversity in Appalachia (Team-taught), Feminist Theory Seminar (Team-taught), Gender, Race and Class, General Honors: Race, Gender and Culture, Senior Seminar in Anthropology (Team-taught), Wales in Post Industrial Context, Women and Gender in Anthropology

Background:
Dr. Beaver has conducted research in Appalachia and China, with particular interests in community, family, and public policy as well as issues related to gender, class, and ethnicity. She has taught courses in the Anthropology Department, many of which overlap with Appalachian Studies, Asian Studies and Women's Studies. She was project director of the Appalachian Land Ownership Study (discussed in Who Owns Appalachia, University Press of Kentucky 1983), co-editor with Burton Purrington of Cultural Adaptions to Mountain Environments (University of Georgia Press, 1984), author of Rural Community in the Appalachian South (Waveland, 1996), co-editor with Carol Hill of Cultural Diversity in the US South (forthcoming 1998, University of Georgia Press). Her recent research focuses on cultural and ethnic diversity in Appalachia, with attention to the African American and Jewish communities in Asheville, N.C., on Melungeon history and identity, and on rehistoricizing gender and ethnicity.

Recent Publications:
2006. "The Civil War on the North Fork of the New River: The Cultural Politics of Elevation and Sustaining Community" Appalachian Journal 34(1): 98-116.
2006 Encyclopedia of Appalachia, Knoxville: U Tennessee Press. Editorial Board, authored 3 pieces: "Cratis D. Williams" pp. 1099-1100, "The Council on Appalachian Women" p. 1532, "The Center for Appalachian Studies" pp. 1478-1479, "Womanless Weddings" p. 167.
2006 Reprinted: Beaver, Patricia, "The Chinese Construction of an American Anthropologist." in Bruce Grindal and Frank Salamone, eds. Bridges to Humanity: narratives on anthropology and friendship. Prospect Heights, Ill: Waveland Press, 1995.
2006 Cook, Dare, Ashley Crabtree, Aaron Davis, Katie Gray, Michael Troy, with Patricia Beaver, " 'You Dig Where You Stand': An Interview with Barbara Ellen Smith" Appalachian Journal/ 33.2: 188-208 (Winter 2006).

2006 Cook, Dare, Ashley Crabtree, Aaron Davis, Katie Gray, Michael Troy, with Patricia Beaver, " 'It's Not a Job To Me': Mike Mullins and the Hindman Settlement School" Appalachian Journal/ 33.3 (Spring 2006).
2004 William Schumann and Patricia Beaver. "Conversations with the 'Strange' and Familiar." Bevan Foundation Quarterly 4 (Spring/Summer) 2004, 27-31.

2003 "Making a Difference." Now and Then 20 (2-3): 42.

2003 David C. Williams and Patricia D. Beaver, eds. Tales from Sacred Wind: Coming of Age in Appalachia. By Cratis Williams, Jefferson, NC: McFarland Publishers.

2002 Review of Ashe County's Civil War: Community and Society in the Appalachian South. By Martin Crawford. The Georgia Historical Quarterly 86:460-462.

2002 Visual Anthropology Review of "Stranger with a Camera." American Anthropologist 103(3):813-814.

2000 and Helen Lewis. " 'Cold Day in Hell' An Interview with Jerry Williamson."
Appalachian Journal 28 (1):78-115.k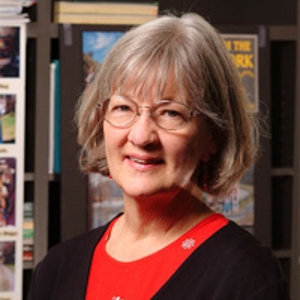 Title:

Professor Emerita
Department:

Department of Anthropology

Email address: Email me

Phone: (828) 262-2295

Fax: (828) 262-2982
Office address
348 Anne Belk Hall