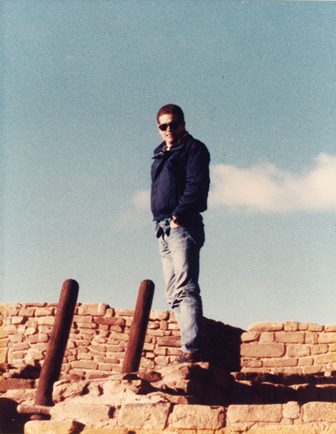 The Weller scholarship recipient is chosen on the basis of academic achievement and financial need. It is named for Stephen Weller, an anthropology student who died as the result of a traffic accident. The award was established by his parents, Richard and Elaine Weller, to honor his memory.
Stephen Richard Weller (1969-1990) was a junior anthropology major who passed in early May of 1990. Stephen was known to all students and faculty as a highly dedicated and motivated student of archaeology. He had planned for two years to spend the summer of 1990 as in intern at Chaco Canyon, New Mexico. The Stephen Richard Weller Memorial Scholarship for Anthropology was established to help students pursue research. His passion and enthusiasm for anthropology remains as an inspiration to us all.





2019-2020 Recipient
Madeline Kelly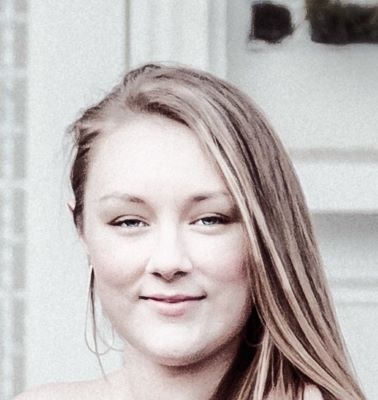 "It is hard to capture what anthropology and the department has meant to me during my time at Appalachian State University. I always had an interest in subjects like history and myth and religion. As a kid, I spent hours poring over books on myth and trying to understand all I could about this abstract and mystic world of ancient times. Then, as I got older I saw that these complex systems of believe were not only confined to a time long ago, but that same mystery and wondering could be found in cultures around me. Sometimes it can be hard to relate the ideas you learn in the classroom to the world you live in. I for one, do not think I will ever need to find the weight of a golf ball on the Moon but I still learned it in physics. Anthropology on the other hand, allows me to learn about things I will experience in my everyday life. These things have shaped how I view and interact with the world. Anthropology has also changed how I see the world including things like movies, books, current social events/movements and how politics is changing in the United States. Certain movies, TV shows and even comedy specials, have taken on new meaning for me since I began my studies in anthropology. I can see underlying themes in mass media narratives that can be explained by anthropological theory. When I first started in the department, I understood my goal in anthropology as going on to do research and teach, but I was not able to articulate much outside of that. Now I am able to use what I have learned in the anthropology department to better understand and explain events and movements going on around me as a more aware subject of the world.
One of my biggest teachers in life was my dad. He passed away in my sophomore year and it changed my whole world. He was one of my best supporters when it came to my desire to pursue anthropology. Though that space can never be filled, the people in this department have become new teachers for me both in the classroom and in life. The people I have met in the department, both students and faculty, have helped shape my into the person I am today and the will influence me for many years to come. I have had the fortune of building my academic career in the Anthropology Department with the help of many wonderful professors. They have helped me form and solidify my place in the university as well as gaining new knowledge and building on my academic achievements. The anthropology department has changed my life, not only in terms of academics both also in my everyday life. The Weller Scholarship will allow me to continue to grow as a young scholar and further my career in anthropology. I am so thankful for this department, this scholarship, and all the people who have impacted my life here at Appalachian State University." -- Madeline Kelly
Application Guidelines
Students are invited to submit an application for the Weller Memorial Scholarship in the early spring. It is specifically designated for students majoring in Anthropology, who will have completed their sophomore year at Appalachian State University by August of the application year, and who have demonstrated academic achievement (students in their senior year at the time of application are not eligible). Special consideration is given to students who demonstrate a need for financial support. On average, $500-$1,000 is available through this scholarship fund. How the student's academic and professional work in anthropology has demonstrated their interests and accomplishments is considered based upon the following criteria:
Class assignments
Research papers or projects
Professional conference papers
Internships
Field school/study abroad participation
Honors and awards
Attendance at professional meetings
Membership in professional organizations
Volunteer work
DOWNLOAD APPLICATION HERE (FEBRUARY 21, 2020 DEADLINE)
Past Recipients
1998-1999 Monica Josey
1999-2000 Scot Laliberte
2000-2001 Elizabeth Laney
2001-2002 Nancy McCamey
2002-2003 Gena Shands
2003-2004 Tenina Stallings
2004-2005 Joanna Collier
2005-2006 Anna Moretz
2006-2007 Elizabeth Brandt
2007-2008 Lauren Witherspoon
2008-2009 Elise Blanton
2009-2010 Kimberly Howell
2010-2011 Caroline Noel
2011-2012 Caroline Noel
2012-2013 Caity Brandt
2013-2014 Haley Blanton
2014-2015 Savannah Carter
2015-2016 Jamie Adair
2016-2017 Ricki Draper
2017-2018 Autumn Melby
2018-2019 Haley Hansen