The Weller scholarship recipient is chosen on the basis of academic achievement and financial need. It is named for Stephen Weller, an anthropology student who died as the result of a traffic accident. The award was established by his parents, Richard and Elaine Weller, to honor his memory.
Stephen Richard Weller (1969-1990) was a junior anthropology major who passed in early May of 1990. Stephen was known to all students and faculty as a highly dedicated and motivated student of archaeology. He had planned for two years to spend the summer of 1990 as in intern at Chaco Canyon, New Mexico. The Stephen Richard Weller Memorial Scholarship for Anthropology was established to help students pursue research. His passion and enthusiasm for anthropology remains as an inspiration to us all.
Application Guidelines
Starting in Spring 2022, students will apply for this scholarship through a portal called Appalachian Scholarship Application Portal (ASAP) instead of using previous departmental application forms. Scholarship applications for the 2022-2023 academic year will open on January 3, 2022 and close on February 15, 2022. Apply at ASAP.appstate.edu or through the "Student" tab in your AppalNet account.
The Weller Scholarship is specifically designated for students majoring in Anthropology, who will have completed their sophomore year at Appalachian State University by August of the application year, and who have demonstrated academic achievement (students in their senior year at the time of application are not eligible). Special consideration is given to students who demonstrate a need for financial support.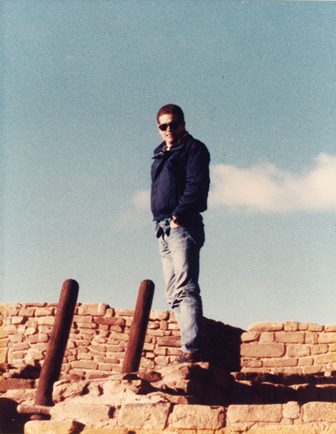 How the student's academic and professional work in anthropology has demonstrated their interests and accomplishments is considered based upon the following criteria:
Class assignments
Research papers or projects
Professional conference papers
Internships
Field school/study abroad participation
Honors and awards
Attendance at professional meetings
Membership in professional organizations
Volunteer work
Past Recipients
1998-1999 Monica Josey
1999-2000 Scot Laliberte
2000-2001 Elizabeth Laney
2001-2002 Nancy McCamey
2002-2003 Gena Shands
2003-2004 Tenina Stallings
2004-2005 Joanna Collier
2005-2006 Anna Moretz
2006-2007 Elizabeth Brandt
2007-2008 Lauren Witherspoon
2008-2009 Elise Blanton
2009-2010 Kimberly Howell
2010-2011 Caroline Noel
2011-2012 Caroline Noel
2012-2013 Caity Brandt
2013-2014 Haley Blanton
2014-2015 Savannah Carter
2015-2016 Jamie Adair
2016-2017 Ricki Draper
2017-2018 Autumn Melby
2018-2019 Haley Hansen
2019-2020 Madeline Kelly
2020-2021 Bobbie Shreiner
2021-2022 Ann-Marie Mignone