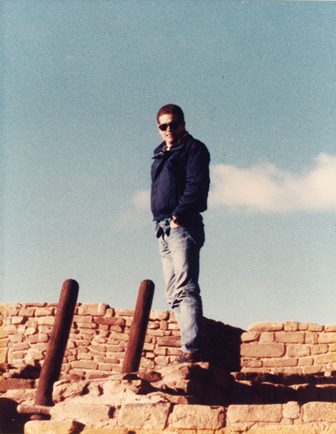 The Weller scholarship recipient is chosen on the basis of academic achievement and financial need. It is named for Stephen Weller, an anthropology student who died as the result of a traffic accident. The award was established by his parents, Richard and Elaine Weller, to honor his memory.
Stephen Richard Weller (1969-1990) was a junior anthropology major who passed in early May of 1990. Stephen was known to all students and faculty as a highly dedicated and motivated student of archaeology. He had planned for two years to spend the summer of 1990 as in intern at Chaco Canyon, New Mexico. The Stephen Richard Weller Memorial Scholarship for Anthropology was established to help students pursue research. His passion and enthusiasm for anthropology remains as an inspiration to us all.






2020-2021 Recipient: Bobbie Shreiner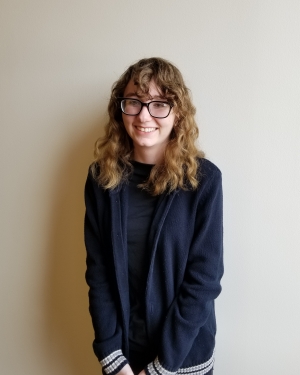 "The education I have received through the Department of Anthropology has influenced not just the way I analyze material from other courses but also how I interpret current events, as every part of the human experience has been transformed through the lens of anthropology.
Anthropology has helped me find my footing as I continue to navigate my place in the world after I aged out of the foster system. I am privileged enough to be someone who is able to attend college,and I am deeply grateful for this scholarship as it will help me in achieving my educational goals. Through anthropology, I have reflected quite a bit on myself, and the factors that shaped who I am. The cultural norms, social expectations, language, human relationships, and interactions with ideas have helped shaped and changed who I am. I reflected on my time in the foster system and how each new family and experience was like an ethnography, I learned new familial customs and cultures, having to learn to adjust and understand each. In addition, I have also grown intellectually and have come to understand different cultures and the various ways society and culture shapes them as well. This personal and intellectual growth has been achieved through my education here at Appalachian State University."
Application Guidelines
Students are invited to submit an application for the Weller Memorial Scholarship in the early spring. It is specifically designated for students majoring in Anthropology, who will have completed their sophomore year at Appalachian State University by August of the application year, and who have demonstrated academic achievement (students in their senior year at the time of application are not eligible). Special consideration is given to students who demonstrate a need for financial support. How the student's academic and professional work in anthropology has demonstrated their interests and accomplishments is considered based upon the following criteria:
Class assignments
Research papers or projects
Professional conference papers
Internships
Field school/study abroad participation
Honors and awards
Attendance at professional meetings
Membership in professional organizations
Volunteer work
Past Recipients
1998-1999 Monica Josey
1999-2000 Scot Laliberte
2000-2001 Elizabeth Laney
2001-2002 Nancy McCamey
2002-2003 Gena Shands
2003-2004 Tenina Stallings
2004-2005 Joanna Collier
2005-2006 Anna Moretz
2006-2007 Elizabeth Brandt
2007-2008 Lauren Witherspoon
2008-2009 Elise Blanton
2009-2010 Kimberly Howell
2010-2011 Caroline Noel
2011-2012 Caroline Noel
2012-2013 Caity Brandt
2013-2014 Haley Blanton
2014-2015 Savannah Carter
2015-2016 Jamie Adair
2016-2017 Ricki Draper
2017-2018 Autumn Melby
2018-2019 Haley Hansen
2019-2020 Madeline Kelly